Brenda wins again
Scott Anderson selected as Pa Homecoming
By THOMAS HATTON
The Mirror reporter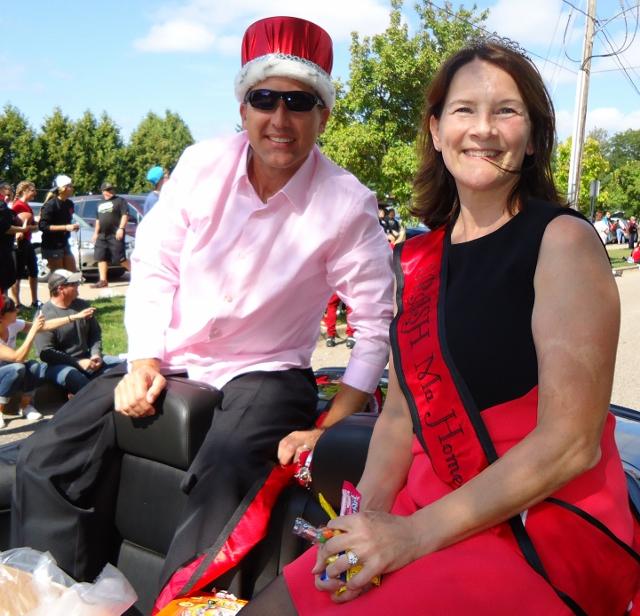 An annual tradition Stevens Point Area Senior High (SPASH) has is Ma and Pa Homecoming. This year's Ma and Pa homecoming were lunch lady Brenda Varga and physical education teacher Scott Anderson.
"I wonder how Brenda feels that everyone in the school loves her?" said junior Drew Blair. Blair is very accurate with his statement that everyone in the school loves Varga. Whether she's brightening a student's day by giving a friendly smile or giving students one of her delicious cookies, Varga certainly has a positive impact at SPASH.
"It's a great honor to be named Ma Homecoming because there's a lot of other deserving staff so I feel really good about it," said Varga.
As for Pa Homecoming, Anderson isn't only well-known around the school, but he is also well-known around the state. Anderson is the coach of the SPASH basketball team that won the state championship in 2015 and 2016. Students respect Anderson's strong leadership and his down-to-earth personality.
"I'm proud to be a teacher and coach at SPASH so to be honored by the student body was something that was really neat. I really appreciate it," said Anderson.
Students were thrilled by the selection of Varga and Anderson as Ma and Pa homecoming.
Senior Ethan Ahrens said, "I think it's awesome that Brenda and Coach Anderson were chosen for Ma and Pa. Both are very deserving of the award"
Junior Kadin Hayakawa said, "Both Brenda and Mr. Anderson have big impacts at SPASH so they truly do represent the honor."