Seasonal affective disorder and snow days
NICK PEOTTER
The Mirror
Does the weather have you down? Feeling blue? Going stir crazy? The dark winter months affect everybody. From being inside for long hours without doing anything to the lack of social interaction there's something about the not warm months that can tear a person down.
Cabin fever and Seasonal Affective Disorder (SAD) can be a serious issue for some, especially those who live alone. If you notice changes in behavior in your friends or yourself such as restlessness, sadness, frequent napping, or food craving during the winter months, you could be experiencing seasonal depression. These symptoms could be caused by other issues, but being in a northern state that experience a lot of snow, SAD could be the culprit.
With the excessive amounts of school students have been missing students spent more time indoors by ourselves than in past years. While some people suffer, others try to use it to their advantage
"I finally got a well-deserved sleep," Sarah Czaikowski said.
"We need not one another, for our minds give us our greatest pleasures," Gage Keehn said.
­­Some could keep themselves company, others really did get bored.
"I went very stir crazy. I shaved my legs for the fun of it and I regret it," Ethan Walker said.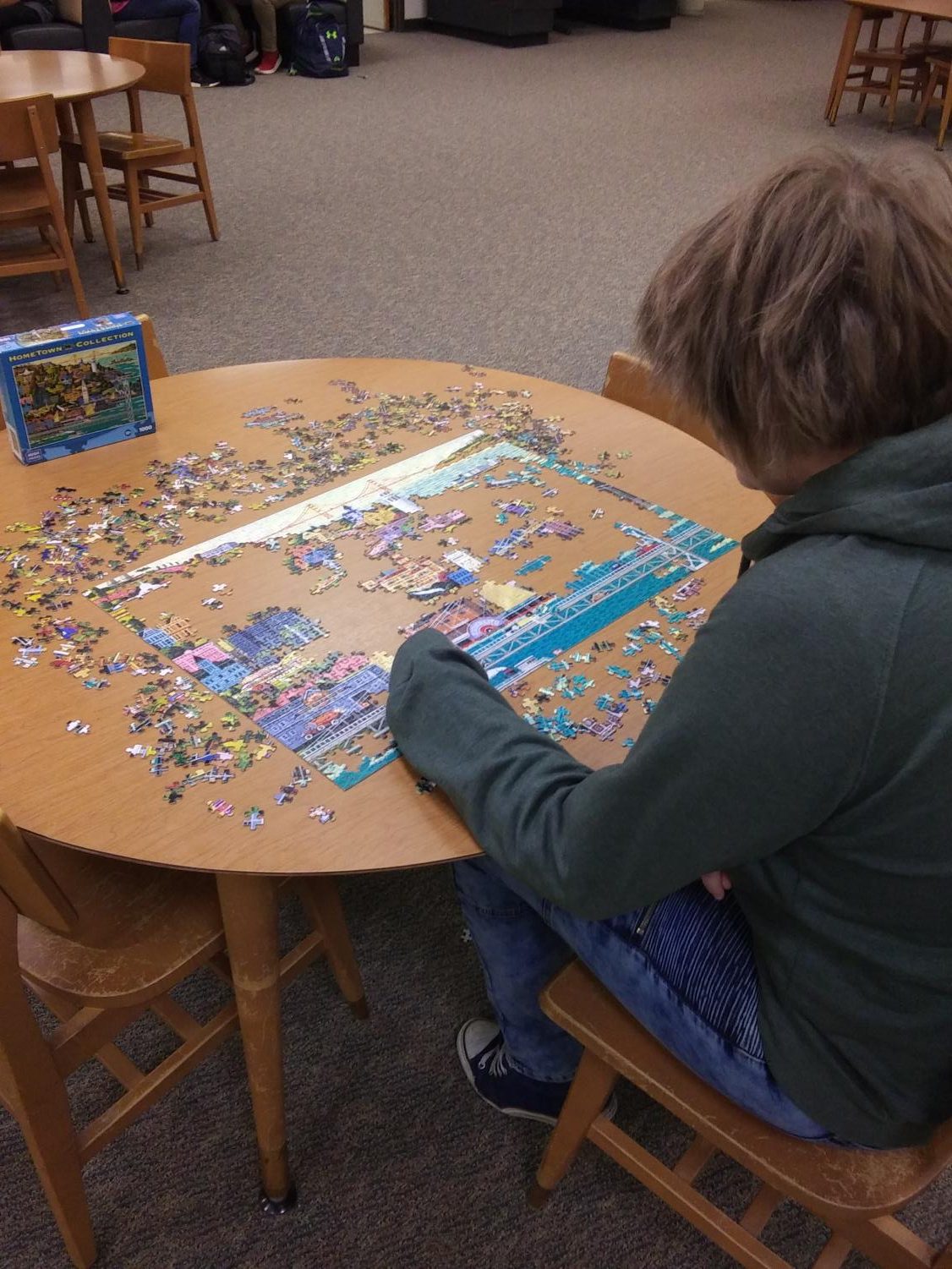 There are many ways to treat cabin fever. The most effective way is by keeping yourself occupied, pick up a simple hobby like puzzles or video games to make time pass. If you want to feel productive try some sort of craft like knitting or cooking. If you stay in bed all morning looking at your phone, doing these things can disrupt the melancholy.
Another great way to treat cabin fever is hanging out with friends or family. This could be difficult because the roads would probably have lots of snow on them in the first place. If you are observing a more serious case of SAD, it would be a good idea to seek medical treatment.