Stevens Point Crimes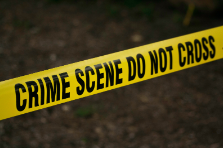 In every city whether its as small as Plover or as big as Milwaukee there are always going to be crimes. Whether the crime is small as knocking over a trash can to violent assault over groceries, its a crime. Crimes are illegal activies and actions towards one another or ones property. Crimes can form a cities public status and how its viewed. Stevens Point is sitting at a pretty good place here in Wisconsin compared to other cities. Here in Stevens Point we too have committed crimes, although its less then you think. 
One of many crimes are illegal drugs. Drugs vary from misuse of prescribed drugs to things as serious as marijuana and cocaine. Here in Stevens Point, quoted by Chi Yang, former police "In 2021, Steven Point PD Detectives initiated 108 drug distribution investigations". That may seem a lot but compared to other bigger cities we're doing good. What drugs were initiated you might ask? Well also according to officer Chi Yang, "Drugs seized included: 4.53 pounds of marijuana, 167.22 grams of methamphetamine, 109.51 grams of heroin, 21.04 grams of cocaine, and 104 illegally possessed prescription medications. You might think "oh 5 pounds of marijuana? Thats not a lot" but that marijuana weighs little to nothing. What do they do with the drugs? Well informed by Chi Yang, the found drugs are property inventoried as evidence until no longer needed, then are destroyed by the police department.
Violent crimes are crimes that are more serious then just simple assaults. If a city has many violent crimes it will have a status like  like Milwaukee, Chicago, and etc. As for us citizens of Stevens Point, the Stevens Point Police Department has a total of 16,242 calls for service in 2021. Only a little percentage are for violent assaults, majority were for simple assaults. As officer Chi Yang quotes "Stevens Point PD had zero reported homicides, five reported sexual assaults, one reported robbery, 20 reported aggravated assaults". This is giving the info about many assaults that happened here in Stevens Point in 2021. Also according to officer Chi Yang  according to the annual reports the last reported homicide was in 2019 and the last one before that was in 2016. Your chances of becoming a violent cirme victim are 1 in 713 according to neighborhoodscout. And here is a quick photo of statistics also by neighborhoodscout 

Other less serious crimes like vehicle theft and arson also occur in Stevens Point, this also includes property damage and etc. According to statistics from neighborhoodscout., chances of becoming a victim of property crime is 1 in 93 people. Whether its breaking your mailbox or burning down ur house also know as arson, its still considered property crime. According to stevenspoint.com, Stevens Points has a total of 26 burglaries, 217 larcenies, 11 vehicle thefts, 3 arsons reported from one of the last few years. Here is a quick statistics made by stevenspoint.com.

Also informed by Officer Chi Yang, 46 reported burglary, 249 reported larceny, 20 reported vehicle theft, one reported arson have all been reported in the year 2021. He also said that according to experience and statistics, "Central to Northwest Stevens Point and Fair View Village, Statistically, crimes are more likely to occur in areas with a bigger population or where there are more residents with lower socioeconomic status.". 
After being informed by all these statistics and info, its safe to say that our little city Stevens Point is doing pretty well. Its nice to know what goes on here in our community and being aware of what happens is always good. If you compare our city to other cities its most likely that we are doing better then them crime wise. Stevens Point is a place you can always recommend others to move to as its safe and secured by community and law enforcement.