Mornings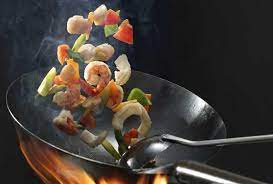 The mornings are getting the best of me. 
The sizzling of the egg rolls alongside 
with fried chicken and fried rice, good amount of different sauces to dip in frying chicken in the fryer,  the fried rice of the sizzling pot, the fried rice of the popping pot
the dogs running around my backyard. 
Barking outside banging on fence,
Me and big brother dragged the dog inside a kennel 
Little sister screamed in her room, TV's loud.
Two dogs trying to rattle out the cage,
I lose the bet in a card game.