About
The Mirror is the official student newspaper for Stevens Point Area Senior High School (SPASH).  We strive to provide news and stories that are relevant and informative for the SPASH community.
The Mirror is a student-run site.  Opinions expressed in this publication are not to be seen as official policy of the Stevens Point Area School District or as the views of faculty, staff, administration, or the school board. The Mirror seeks to be an informative, productive and positive resource for the SPASH community; thus, comments are subject to an approval process. Any and all comments deemed inappropriate for a school atmosphere will not be published.
The editor-in-chief is Alex Raczek.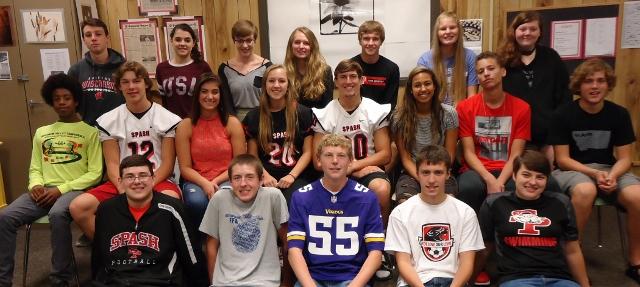 Members of the Writing for Publication class are Marcus Miller, Justin Wisinski, Tom Hatton, Jon Tolbert, Alex Raczek, Andrew Avery, Brady Woyak, Kayla Wimme, Nicole Brezinski, Gus Turner-Zick, Claire Doering, Logan Lewis, Josh Andrews,  Zach Woyak, Claire Giese, Faith LeMay, Kate Reichl, Mark Stoskopf, Mallory Buetow and Sarah Weed. Deryk Wedde is also a member of the class which is taught by English instructor Carol Colby.