Choirs to perform March 12
Kaitlyn Flanagan
THE MIRROR
Stevens Point Area Senior High (SPASH) choirs will have their spring choir concert on Thursday, March 12 at 7:30 p.m. in the auditorium.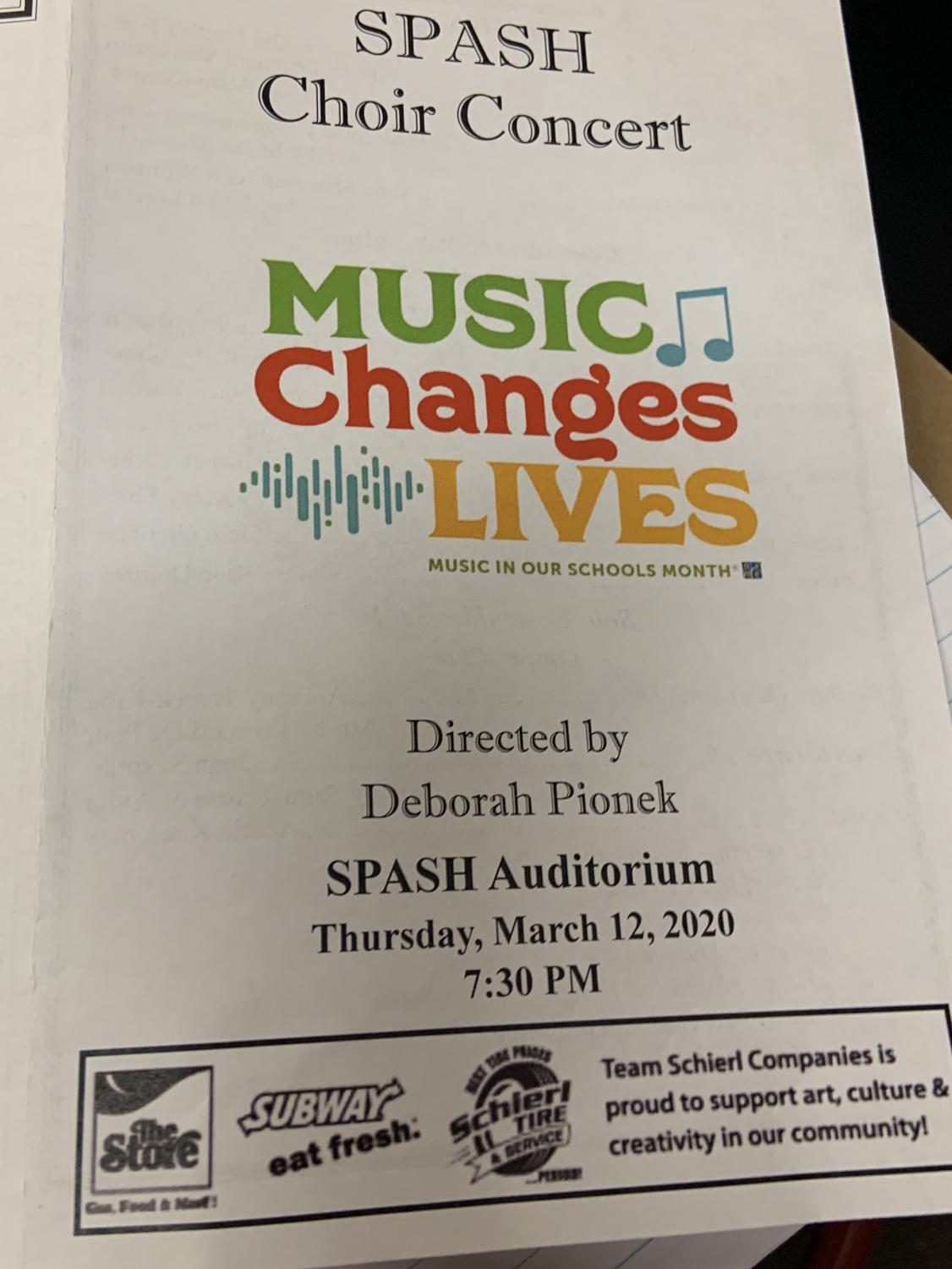 There will be a total of 10 songs sung between the three choirs. This concert's theme is "Music Changes Lives."
SPASH Singers will kick off the show with  "The Capital Ship" performed by all the males.  "Dance on my Heart"  will be sung by the girls in the choir. Then everyone will sing "No Time." The last song that SPASH Singers will sing is "You Can't Stop the Beat."
Following SPASH Singers, will be the Counter pointers starting with "Cheek to Cheek." Then "The More I See You." They will end with "Now's the Time."
Ending the show will be Concert Choir. The first song they are going to sing is "Ho Boys can't Line 'em." Then they will sing "Nada te Turbe" and will end the concert with "Cellist."
Every year each choir performs in a winter concert, a spring concert, in Showtime, and one last final concert for the end of the year. Deb Pionek directs the three choirs.
SPASH Singers is for anyone who wants to join, no audition is required. SPASH Singers is usually what sophomores join because students have to be a junior or senior to be eligible for the other two choirs.
Concert Choir requires an audition. Where students must sight-read music and perform a rhythm pattern. The audition is done with a group of people. Pionek also does a  voice placement to see which students sound good together and what part they would best sing.
Counterpointers is the final choir that students may audition for. These students must also be in Concert Choir. Students will learn a song that is provided and will sing it with everyone else trying out.