2016 Homecoming Court adds style
By CLAIRE DOERING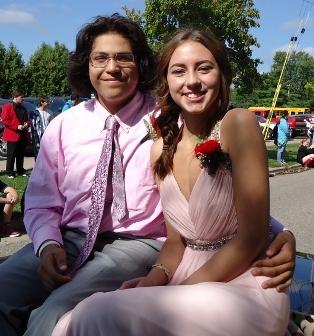 The Mirror reporter
Homecoming week was filled with excitement and anticipation. Every year students nominate seven senior girls to be on court. This year there were 58 candidates.
Rachael Omernik was announced as the queen for 2016 at the pep fest on Sept. 23. Omernik said it was "unexpected. "
"Everyone had a good chance and I didn't think my name would be called," Omernik said adding she is honored and flattered.  To her it means she is nice to everyone, a noble role model, and represents SPASH in the finest way possible.
The additional members of the 2016 Homecoming Court were Nicole Brezinski, Cassidy Mason, Avalon McDonald-Lewis, Megan Nolan, Lauren Woyak and Taya Zywicke.
Court members had several responsibilities like volunteering at the spaghetti dinner, judging Mr. SPASH and being a part of the parade.
Each candidate was escorted by a staff member and friend. Nolan was escorted by Kristen Lucas and Jacob Beilke, Mason was escorted by Val Federwitz and Treyton Zinda, Omernik was escorted by Anne Stroik and Manny Ramos; Nate Olson and Derek Czaplinski escorted Woyak, Brezinski was escorted by Jill Donahue and Gus Turner-Zick, Samantha Schierl and Beau Rosenthal escorted Zywicke, and Avalon McDonald-Lewis was escorted by Jon Vollendorf and Tyler Bernstein.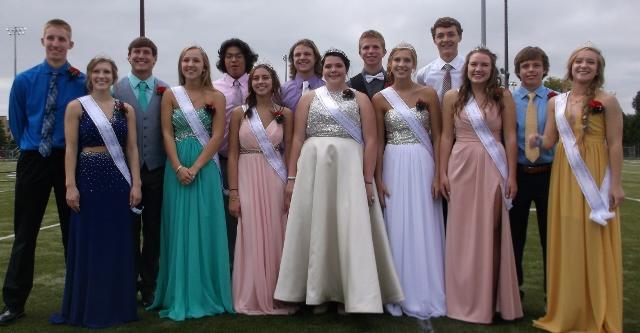 Members of Homecoming Court are, front row, from left: Lauran Woyak, Nicole Brezinski, Rachael Omernik, Taya Zywicke, Megan Nolan, Avalon McDonald-Lewis and Cassidy Mason. Top: Derek Czaplinski, Gus Turner Zick, Manny Ramos, Beau Rosenthal, Jacob Beilke, Tyler Bernstein and Treyton Zinda. (The Mirror photo)