Bad Bunny One Of The Most Famous Artists Of The Moment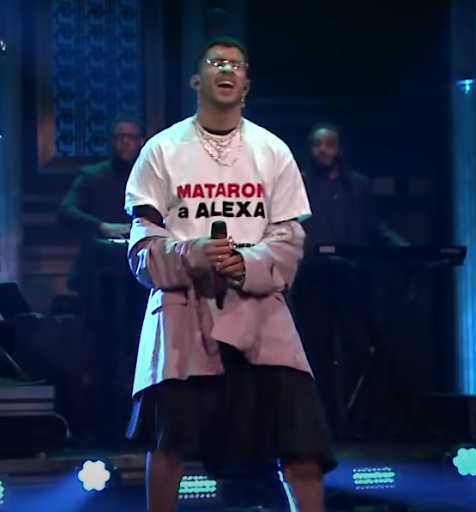 Benito Antonio Martinez Ocasio, Bad Bunny, is one of the biggest Latino artists of the moment.. He is loved by the people mostly for his personality and the lyrics on his songs. The artist has accomplished a lot and he has been the first in a lot of things. He has been representing the Latino community and his country Puerto Rico. People love his music because he has all types of styles. 
Bad Bunny's music has been described as an impact and a big change in people's lives because the people really connect mostly with the lyrics. Isabella Gomez Sarmiento, a journalist said  "Bad Bunny's lyrics also emphasize that although it can be annoying to feel stuck inside, it's a necessary sacrifice for vulnerable populations." For example that song can make people connect to the lyrics since  everyone is going through a pandemic and all the mixed emotions that this is causing are reflected in that song. "'Trellas' is a song that is, I think, one of the most different I've heard from him on this album. And in an album that's really interested in paying homage to icons in rock en Espanol (Spanish ) like Mana, who he shouts out on the record, Soda Stereo, Cafe Tacvba and all the others. I think this song is a really special new direction for him," says  Stefanny Fernandez, a journalist who had the opportunity to interview him. This describes more of his music and how original can be. People do not get bored with Bad Bunny music because of the diversity. He has never stayed in just one style of music. 
Bad Bunny also has a great personality and he is very original. The journalist Stefanie Fernandez said, "….In the past, he's also really challenged these ideas of gender presentation, as you mentioned. You know, he'd paint his nails, and he'd wear skirts. And Bad Bunny received a lot of praise for that. And it was a big statement to a lot of his fans". The impact mostly in the Hispanic community had been a big one after this and had  influenced his fans and a lot of people by changing their mindset to good. Stefanie Fernandez a journalist said, "He participated in a protest in Puerto Rico last year that ultimately spurred the resignation of former governor Ricardo Rosselló…..in a performance on the Tonight Show, he wore a sweatshirt that said 'They killed Alexa' to draw attention to the murder of a trans woman in Puerto Rico."  Bad Bunny doesn't judge, he has given a lot the message that everyone is equal. With this we can see more about the personality of Bad Bunny. He is a person who fully believes in the freedom of speech.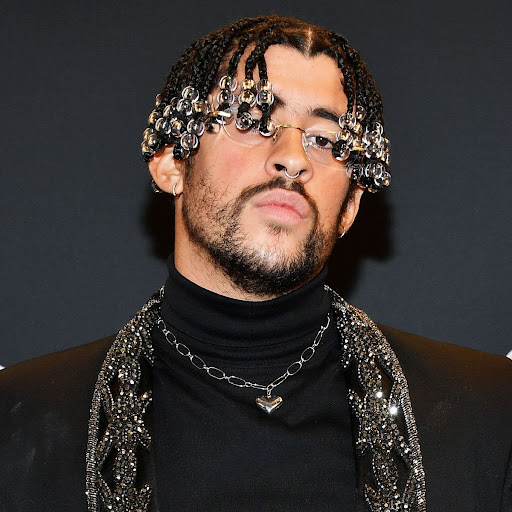 Bad Bunny started his career doing trap but with the passing of the years he encouraged himself with different types of music. Bad Bunny had tried so many different styles of music nowaday, "One of his albums is more about honoring a different kind of music that he loved growing up, which is rock and alt rock and rock en espanol and pop punk," says Stefanie Fernandez after a interview with Bad Bunny. As a result, Bad Bunny is trying and having different styles of music in his career. Also making other people who listen to that type of music hear him out. People really connected with his song because they identify themselves in it. Asmir Roriguez a fan of Bad Bunny said, "….sus canciones conectan corazones y nos identifican a todos" [ Translation : He is an inspiration because his songs connect hearts and identify us all ]. 
Bad Bunny represents a lot for his audience and Hispanic community. His songs are always an inspiration as well as his actions and advice.