Why The Fry?
French Fries are an easy snack when you are hungry. It is so easy to go through the drive-through of Mcdonald's, Culvers, Arby, Burger King, and Dairy Queen. From a survey of SPASH students, 48% get french fries at least once a week. With so many options to choose from, where do you choose to go?  Most people claim that out of all of these restaurants, Mcdonald's and Culvers have the best french fries, while Dairy Queen has the worst.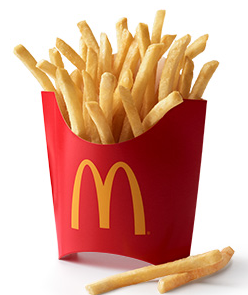 McDonald's
Mcdonald's is an easy, fast, affordable, and very popular fast food restaurant to go to. 64% of students at SPASH choose to go to Mcdonald's for their fries. In between Stevens Point and Plover, there are 4 locations in total. Although why should we choose to go there to get our fries?  According to Senior at SPASH Carson Eggers, "McDonald's fries used to be more consistent, nowadays they tend to be soggy or taste old like they've been sitting out, you can get a large and still be hungry." This proves that they have lousy fries that aren't always fresh.
Contrary to his first opinion, Carson explains, "they are known for their fries and they are most iconic, I also enjoy the saltiness of them." Contrary to this opinion, their fries can not be eaten when cooled even a bit because once cooled they have the consistency and taste of cardboard. Similar to Carson's thinking, a survey of SPASH students proves that Mcdonald's Fries are the most popular. 58% of students agree that McDonald's fries have the best flavor and saltiness. Carson and over half of SPASH's students agree on what the strengths are of Mcdonald's fries.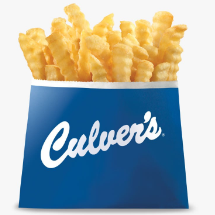 Culvers
Just like Mcdonald's, Culver's french fries are very popular and number one to most people.  SPASH senior Carson Eggers says "Culvers has the best tasting crinkle cut fries.  Their fries have a good texture and are always a really good consistency.  Also, more than just the fries, you never have to worry about what you will get because it always tastes just as you would expect.   Their service is great and they always have the most respectful workers.  SPASH sophomore Payton Vollendorf agrees with Carson stating that "Culver's fries are the best."  She usually isn't a fan of crinkle-cut fries as they are too much of a mashed potato consistency.
However, she expressed that "Culver's crinkle cuts are the perfect mix of potato and crunch. However, if they cool down they are still good to eat."  Although Culver's gets a raving review from students who were interviewed.  McDonald's still pulls ahead when reviewing data from the survey with 58% of students preferring Mcdonald's french fries, and 34% preferring Culver's.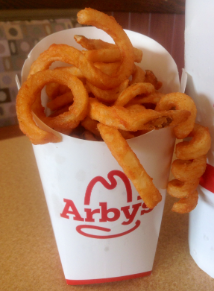 Arby's
Arby's was a tough restaurant to compare as most students explained that they only get curly fries from Arby's and it is difficult to compare them to regular fries.  Even with that perspective, only 5% of students said that they prefer Arby's fries over Culver's and McDonald's.  SPASH student Carson Eggers stated "Arby's has really good curly fries.  I feel they are interesting and underrated. … It's nice to curl them and then dip them because when you stretch it out, it distributes the sauce evenly." 
SPASH junior Katy Cherney expressed that "Arby's fries are not my first choice." She rated them a 5/10 stating that "they often lack taste and are never consistent in taste."  Although not the worst reviews, it appears that based on student feedback, opinions on Arby's french fries vary.  One thing is for sure though, they still do not compare to the top runner Culvers and McDonald's.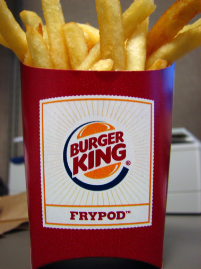 Burger King
Arby's ratings and feedback don't look so bad when compared to Burger King.  Only 2% of students said that they prefer Burger King fries over other restaurants.  Senior Carson Eggers explained that Burger King fries "always make you sick and the restaurant always forgets your order.  They taste plain and generic and are very boring with no flavor.  You can never eat them without sauce." 
SPASH junior Katy Cherney stated that Burger King receives a 4/10 for taste, texture, and overall flavor.  She went on to explain that "the fries are pretty bland and mushy.  I wouldn't be sad if I never ate a fry from Burger King again."  Based on student interviews, it is clear to see why Burger King has such a low rating when it comes to their french fries.  It seems that they have very little flavor and it is nothing that students would ever crave.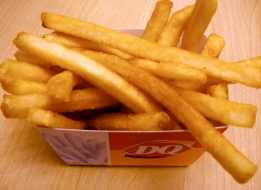 Dairy Queen
Just when you think it couldn't get worse than Burger King, Dairy Queen polls in with a whopping 1% of students rating Dairy Queen as their top preference for french fries over other restaurants.  Senior Carson Eggers described Dairy Queen Fries as "less than decent" explaining "they are exactly like burger king, as plain as can be."  Meaning Carson is not a fan of Dairy Queen fries and would likely choose them last over any other restaurant. 
Sophomore Payton Vollendorf said Dairy Queen's fries are often burnt at the ends and have very little flavor.  She specifically stated that "Dairy Queen fries taste like you are eating soggy cardboard."  Furthermore, she explained that if Dairy Queen was her only option for food, she would forgo the fries and just eat the burger.  After listening to these reviews, it is clear to see why Dairy Queen is the lowest-rated restaurant when it comes to French Fries.  Not only was it given the worst reviews, it also received the lowest rating on the survey as well.
Based on findings from both the interviews and student surveys, it is proven that McDonald's and Culver's are the most sought-after restaurants when it comes to their french fries.  Students rated each restaurant based on flavor, texture, saltiness, and appearance.  McDonald's was rated to be the top french fry in all of the categories with 58% of students agreeing that they were the best.  Next in line was Culvers with 34% of students choosing their fries over other restaurants.  It was determined that the other three restaurants don't stand a chance when ranked within the categories listed above.  Arby's, Burger King, and Dairy Queen received less than 9% of total votes as their favorite french fries.