To Vaccinate, or Not to Vaccinate Your Kids…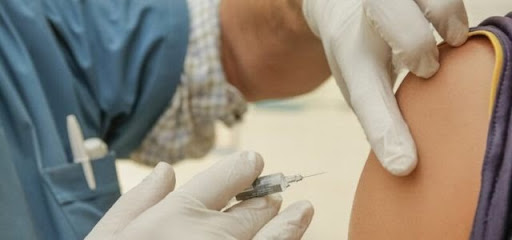 The Covid-19 vaccine has been available for about a year now. WSAW, or Wausau TV-7,  stated that the first people eligible for the vaccine were Healthcare workers, which began December 14th, 2020. Then it was available to those 65 and older on January 25th, 2021, and to anyone 16 and older on April 5th, and 12-15 on May 12th. The latest age group eligible for the Covid-19 vaccine is children 5-11 years old as of sometime in early November.
Covid-19 Risks in Children
Now that 5-11 year olds can receive a new type of the Covid-19 vaccine, here are the risks for children who contract Covid. The CDC, aka the Center for Disease Control, reported that some of the major health risks to children who contract Covid-19 include inflammatory issues, hospitalization, long-term complications, and even death. There was a large surge of Covid cases in children over the summer due to the spread of the Delta variant, which caused over 5 times the hospitalizations among children during a 6 week period in June to August. Meanwhile, the CDC reports that approximately 8,300 COVID-19 cases in children 5 through 11 years of age resulted in hospitalization. As of Oct. 17, 691 deaths from COVID-19 have been reported in the U.S. in individuals less than 18 years of age, with 146 deaths occurring among 5-to-11-year-olds.
Is it Safe to Vaccinate Your Kid?
The CDC's Director, Rochelle Walensky, endorsed the CDC ACIP, or Advisory Committee on Immunization Practices', recommendation that children 5 to 11 years old be vaccinated against COVID-19 with the Pfizer-BioNTech pediatric vaccine. Scientists have conducted clinical trials with about 3,000 children, and the FDA, or the Food and Drug Administration,  has determined that the Pfizer-BioNTech COVID-19 Vaccine has met the safety and efficacy standards for authorization in children ages 5 through 11 years old.  The safety of COVID-19 vaccines are still being monitored. In an interview with Ms. White, a SPASH English teacher, on why she recently got her 10 year old the new Covid-19 vaccine, she said the reason she got her son vaccinated was because she wanted to avoid him getting sick and having to suffer from any of the possible long-term Covid side effects. She was also worried about him spreading the virus to others who are at high risk. Along with that, it makes her feel more comfortable letting him play inside with his friends, since he has a condition that puts him at high risk, and many of the kids at his school do not wear their masks properly. 
The Students on Vaccination
SPASH students are split on their vaccination opinions. In a survey conducted by SPASH Senior Kat Upthagrove, it was found that over half of the 75 SPASH students surveyed are fully vaccinated against Covid-19, but over ¾ think the vaccine shouldn't be a requirement for those over 18. Along with this information, the WSAW reported that as of September 9th, 2021, about half of 16- 17 year olds in Portage County are vaccinated against Covid-19, 45.4% of them to be exact, as well as only 36% of 12-15 year olds in Portage County having the Covid-19 vaccine.
With the serious risks of contracting Covid as a child, and clinical trials proving the new pediatric Covid vaccine, as well as the other Covid vaccines, to be safe, should the students, and really everyone in Portage County, really be so split on their opinions of the vaccine? That's up to you to decide! Everyone should be making informed, educated decisions on whether or not they are getting vaccinated.