We had the best heart
Logan Lewis
THE MIRROR
In the winter of my junior year of high school I decided to make an intramural basketball team. I didn't know if I wanted to at first but I'm sure glad I did. After I got my team together with all my friends we had some time until the season actually started.
My team's roster was me, Elliot Schmoll, Ben Sellnow, Foster Kowalski, Noah Jung, Dylan Hanson, Izaak Eppinger, and last but not least James Kluck.
Elliot Schmoll was one of the leaders of the team. He was one of our better players and he stepped up when we needed him the most. Ben Sellnow could've been the best player on our team but he had a slow start and couldn't really find his groove. Foster Kowalski was our best power forward. He could get rebounds easily and he could also play decent defense when we needed him to. Noah Jung was a great sixth man player. He didn't score a lot of points but he could hold his own when it came to defense. Dylan Hanson was a guy who could have a promising intramural career. This year was his first year of playing organized basketball. Once he learned all the rules he became and a decent player. Izaak Eppinger was one of the key reasons why we had the success we did. Izaak was our center because he is 6 feet 5 inches. Izaak could shoot the ball and had a great interior defense. Finally James Kluck. James was a very special player. Like Dylan this was James' first year of playing organized basketball. However, James didn't catch on to the game as quickly and good as Dylan did. James was a good heckler and was able to get in the heads of our opponents to throw them off their game.
 Our team name was the Wet Bandits from the Home Alone movies. We wanted to see how good we would be and to be honest we weren't looking the best. We wanted to look good so we bought our team some shirts that had said, Wet Bandits. The saying goes if you look good you feel good, if you feel good you play good.
When game one came around we weren't exactly good, but we weren't bad. We had our ups and downs throughout the season and did a lot better than I thought we would. One of our games was won by a last-second game-winning three shot by Izaak which got us out of a losing streak. 
Many of our games were close wins but a win's a win. When it came to the playoffs we were the second-lowest rank team in the bracket and many teams didn't expect us to win any games much less make the playoffs. Our first playoff game was a close one which went into triple overtime and we ultimately lost the game in a hard-fought battle.
We all had good games and bad games. My best game was me having 25 points and my worst was probably one of the ones I wasn't there for.
All of my teammates played an important part in our success. We didn't have the best players but we had the best heart and we were committed and determined to win every game. This is something I'm glad I said yes to because of the memories that came with it.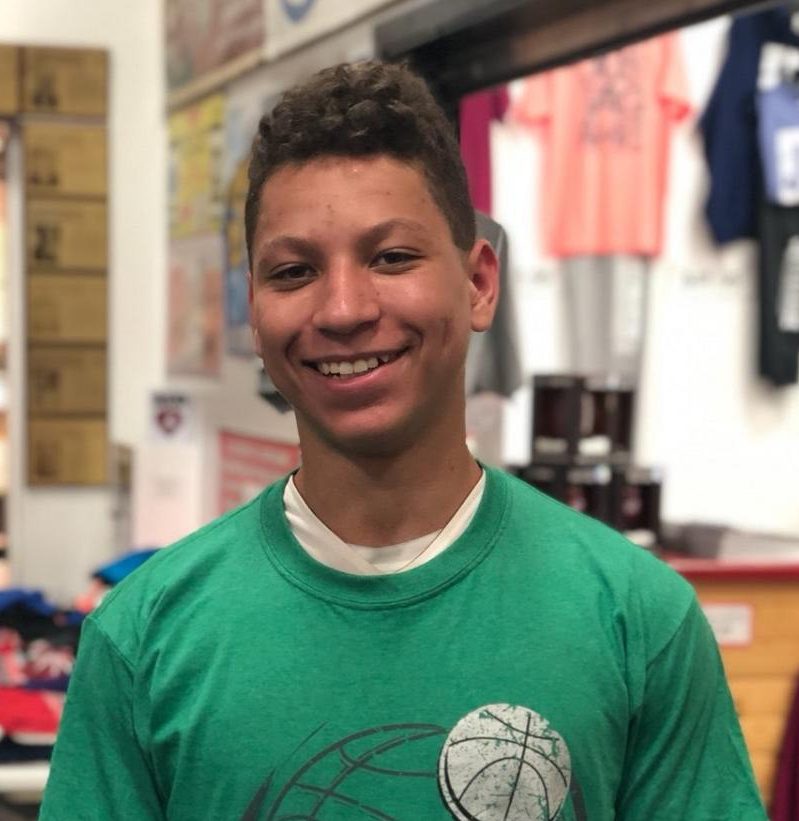 My name is Larson Lewis and I attend schools at Stevens Point Area Senior High (SPASH). I am a member of the football team and track, but unfortunately, our track season barely started this year.
When I'm not in school I probably doing something after school for one of my sports. When I'm not doing that I'll be hanging out with my friends who are in the same activities as me. My favorite time of the year is the summer because I have nothing to worry about and the suns out. I'm excited about the upcoming school year because it's been a while since I've seen people.