Now accepting song requests for prom
Wyatt Cornell
THE MIRROR
Stevens Point Area Senior High (SPASH) students have a chance to pick the music to be played at prom this year, which is at SPASH on Saturday, April 25.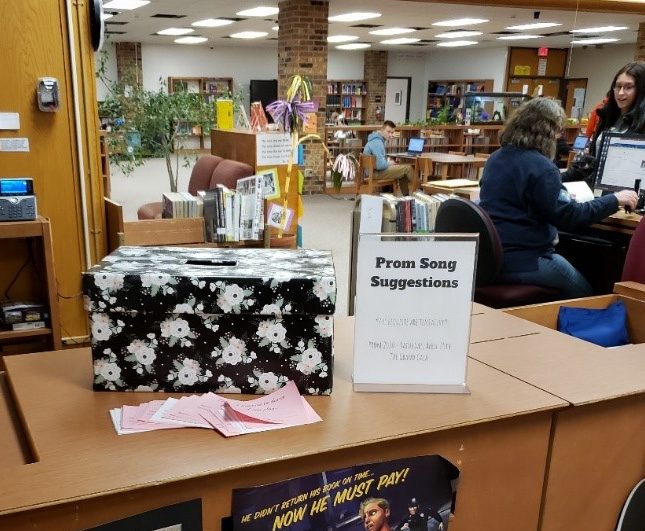 Students have the chance to request songs to be played in advance. Appropriate music requests can be submitted in the library.
Tickets will be $20 and have to be purchased before the dance. They will be available starting Monday, April 20 through Friday, April 25 during the second lunch period.
The event will be chaperoned by school employees as well as the police liaison.
The Prom Committee is looking for people to help make posters and share planning ideas. There is a meeting on Wednesday, March 4 in room 1324 after school. Free Topper's cinnamon sticks will be provided and anyone is welcome.
Many students are excited about this year's prom.
Logan Copas said, "I am excited about prom this year because I didn't go last year and I'm excited to have a good time with my friends and girlfriend."
"I feel it's gonna be alright, kinda stupid like last year's but not too bad. I am excited that the DJ will probably be better because he will have song suggestions from us beforehand. Last year's playlist was subpar at best and that's being generous," Jake Bushey said.