SPASH Volleyball is Ready for the Fight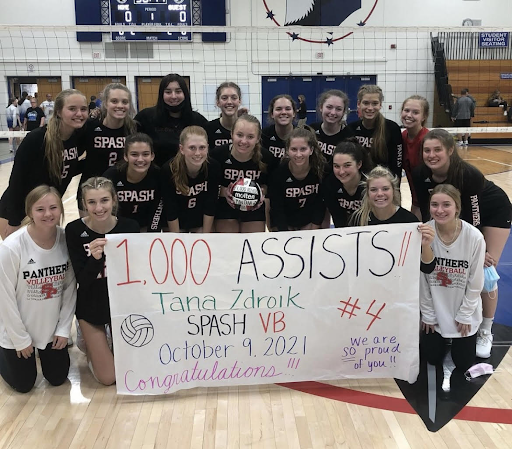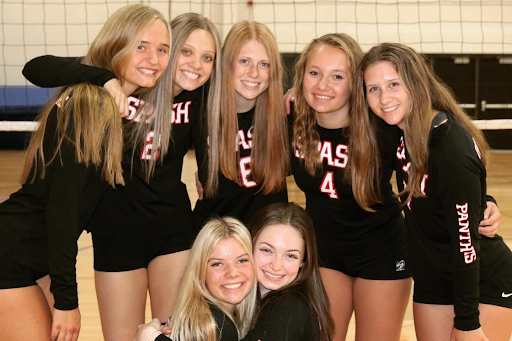 As of October 10th, 2021, SPASH Volleyball is standing fourth in their conference and is preparing themselves for playoffs. They are excited to start their playoff season and are ready for success. Assistant Varsity Coach, Hannah Klein, says "Some goals we have moving forward as we finish up our conference is to finish on a high note and beat Wausau East. I'm very confident that we can end the season with a win. I'm also excited about our match-up against Hudson for our first round of playoffs. I think they are a very beatable team and even though we are the lower seed I think that if we work hard and play tough we can easily upset them on their home court." SPASH Volleyball is ready for the fight and seems confident in their abilities to exceed further into playoffs. 
SPASH Volleyball seemed to come out of their season with a record they did not hope to have, but that is just motivation for them as they enter into playoffs. According to Max Preps, an online website that records all statistics for high school sports within the country, SPASH Volleyball has a record of 4-7 as of October 10th, 2021 and is standing fourth in their conference. 
Although being fourth in the conference is pretty good, the team and coaches felt as if they could have done better. "I feel like this season we have had many ups and downs but our team has overcome many obstacles when roadblocks have been thrown their way. We may not have the record to show it, but we've fought hard this season and have come a long way from day one. It's great to see players come out of their shells and grow as athletes and become amazing young ladies!" says Coach Klein. Coach Klein is proud of the girls and what they have accomplished, despite their record. 
One key factor to the team's success this season has been their senior setter, Montana Zdroik. Zdroik has been with the program throughout her whole high school career and has led the team throughout this season. According to Max Preps, Zdroik leads the team in the most assists as of October 10th, 2021 with 690 successful assists. On October 9th, 2021, Zdroik hit 1,000 career assists. "It feels really good. Volleyball is something that I have worked for my whole life and after such a long season, it was a huge pick up for me. In addition, I feel like I have accomplished a goal and that I made a mark on the program here at SPASH" says Zdroik.
 Not only is Zdroik proud of her accomplishment, but Coach Klein was also insanely proud. "That is such a huge accomplishment for a player to reach, especially in two seasons. The fact that her first season was shortened due to playing in the alternate season makes this even more impressive! It was great to see all the players on the team rooting for her and counting down the assists until she reached 1000. She deserves it!" says Coach Klein. Montana has been a huge asset to the team this year, and can't wait to lead her team into the playoffs. 
Not only has Zdroik been a huge asset to the team, but there have been some other stat leaders within the team. According to Max Preps, junior libero Alli Shrank leads the team, as well as the conference with the most digs. Shrank has picked up 461 balls within this season as of October 10th. Shrank seems to be a dominant player in the back row and is a great defensive player. At the net, senior hitter Madi Laabs leads her team with the most kills of 198 kills. Laabs has switched between middle and outside throughout this season and seems to be a great utility player for hitting for her team. Lastly, behind the line, Montana Zdroik leads the team with 73 aces. Zdroik has a quick fast arm when it comes to her aggressive serves, which makes her lead with the most aces. These three players have been statistically huge for their team and they can't wait to see what more they can bring to the table for the rest of their season.  
Ultimately, SPASH Volleyball is ready to prepare themselves for the first round of playoffs. As Coach Klein stated, "If we work hard and play tough, we can easily upset them on their home court." The team is excited to move forward and use their senior assets as well as underclassmen assets to push them far into the playoffs. Both Coach Klein and Zdroik expressed their feelings moving forward and seem to have a lot of ambition to continue on and be successful.