The Adventures of Mrs. Reimer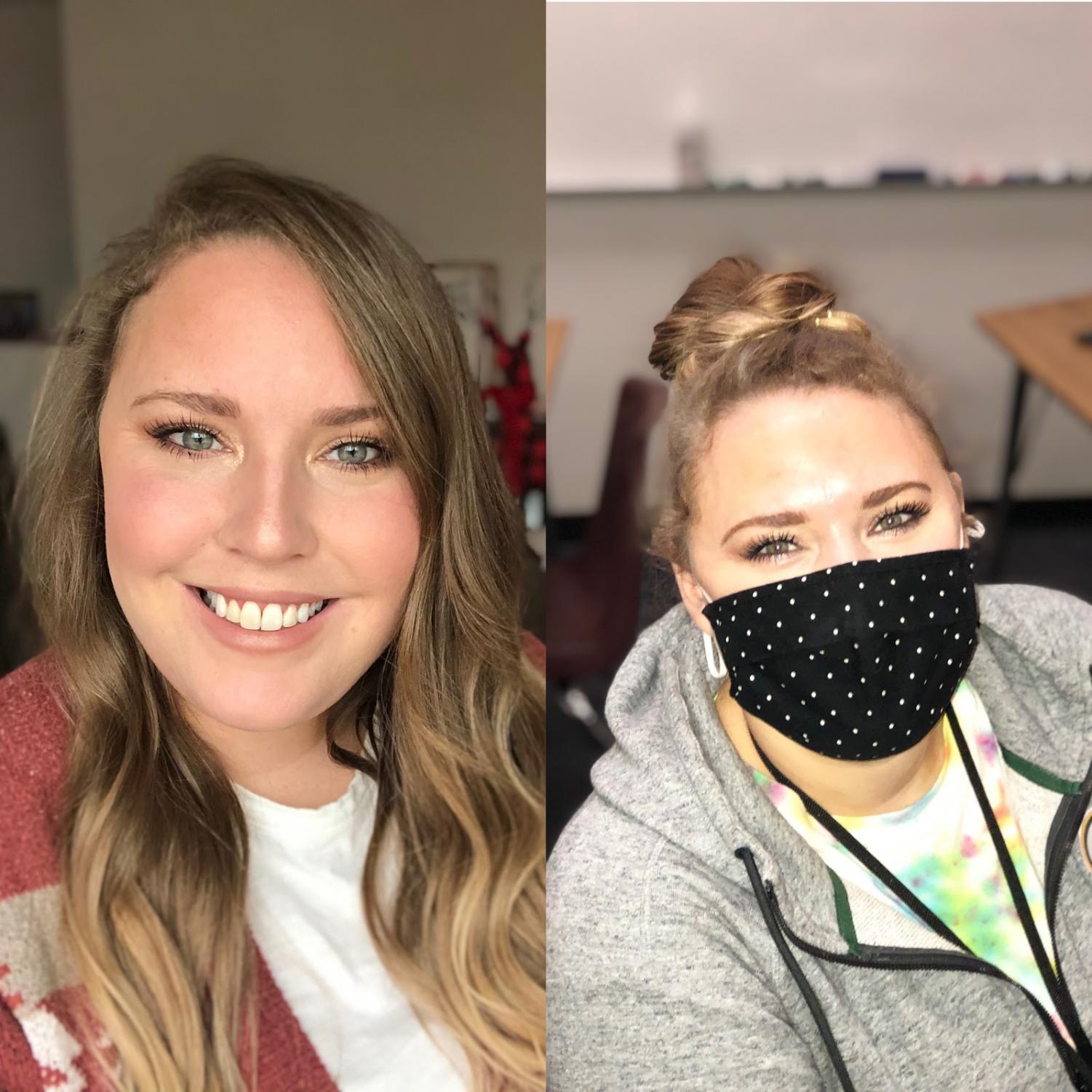 Hannah Reimer is a high school teacher at SPASH, an excellent teacher at that. She's been teaching for about 8 years now and has exceeded the expectations of being a teacher. I have been her student for 2-3 years now, and she has helped me in so many ways..
Ever since she was young, Mrs.Reimer always had the desire to work in education. While in college, she decided she wanted to become a special education teacher. During her last year of college, she taught elementary school in her first semester and ended up in a K-12 school during the second semester working with high schoolers. After graduating and getting her bachelors degree, she ended up in a teaching placement in a middle school. 
Mrs.Reimer has an aspiration for helping her students succeed;  she has seen all of her students succeed in more ways than one. Such as bringing up a grade, coming to school regularly, graduating and more. She has a perk to always try her best to help her students and make sure they can and will be the best version of themselves.
Just as everyone else, Mrs.Reimer is also faced with challenges. She says not being able to help students more outside of school can be difficult. She'd like to be able to make them feel safer and assist her students to help them succeed. COVID-19 is also currently a big problem in the education system and can play a really big part in not having as much contact with students to give them guidance. 
While looking forward to the future, Mrs.Reimer hopes to have a positive impact on her students and help them grow as an individual, she claims, "There's nothing more exciting than seeing those you taught, succeed."
Teaching can be difficult at times, but it's nice to see that most teachers excel when it comes to sharing their knowledge with young minds. Mrs. Reimer has definitely left an imprint in my life and I will forever be grateful for her help and unconditional support. If you have a teacher that you know has impacted you or your life, make sure to thank them for entering your life and assisting your growth.