Winter Sports are Heating up With Covid-19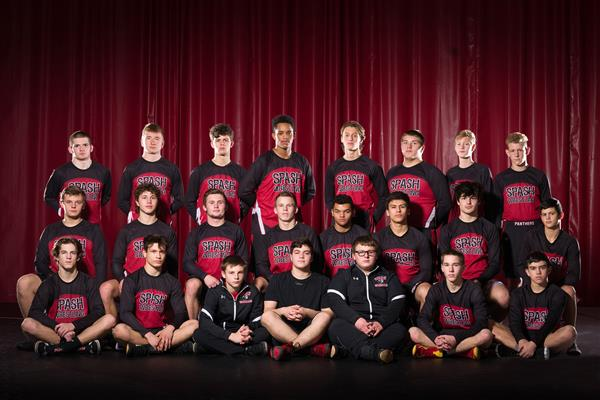 With winter sports just around the corner, coaches and players are suiting up for the season. Due to Covid, sports are faced with extra challenges in planning for the season. In particular, wrestling, with its competitors being in such close contact with each other,  is a sport that's largely affected by the Covid-19 Pandemic. 
The safety of the athletes is the number one priority when heading into this winter sports season.  In a newsletter sent out by Mr. Blair, the Athletic Director at SPASH, stated that "All co-curricular opportunities will follow the safety guidelines, prioritizing the safety of students and staff in the face of what COVID-19 is presenting us." In an interview with the head wrestling coach at SPASH, Mr. King, coach King talks about what he will do in the wrestling room to keep his wrestlers safe. Mr. King states, "The wrestling team will be taking temps everyday and screen everyday. All the wrestlers and coaches will wear a mask daily to protect themselves and others from Covid." Along with the WIAA and school district guidelines, Coach King and the rest of the wrestling team are doing their part to stay safe.
The number of people participating in winter sports, especially wrestling, is lower due to Covid. In an interview with Mr. King, Head wrestling coach for SPASH, He was asked if the number of kids wrestling is gonna be lower due to Covid, he responded with "Yes , I think there will be less people participating. I've had a handful of kids reach out and decide not to participate. Its obvious Covid is affecting people in many different ways so we need to make sure we are keeping people safe and healthy." Even with the regulations and rules put forward, many athletes are choosing to opt out of the 2020-21 season.
New regulations are being put in place to protect wrestlers from Covid-19. Regulations such as wrestling with masks, social distancing, and covid-19 fill out forms. In an interview with SPASH's 172lb wrestler, Conner Seavers, He was asked if he thought regulations and rules should be put in place for the upcoming season. Conner responded with " Yes, wrestling is a high contact sport. There is a tremendous amount of physical contact between the two wrestlers."
Guidelines put in place are to help keep athletes and coaches safe. When asked about safety precautions, He responded with " The biggest thing we can do is identify symptoms. It's important to catch it before it spreads to the whole team. I will be having the team check temperatures and filling out covid forms. We will also stagger practices with the gymnasts so we can social distance." 
With the Covid-19 pandemic still affecting the country, it continues to show its impact on sports. Many athletes are choosing to opt out of the season due to covid. In such a close contact sport such as wrestling, precautions are put in place to keep athletes safe.