SPASH Students Follow National Trend By Wearing Masks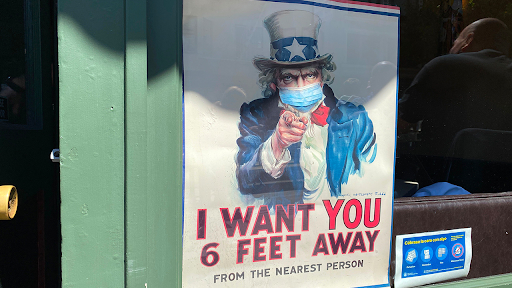 As we get back to our everyday lives we have to get used to a new normal, which includes social distancing and wearing masks. Staff and students were able to return to in person school at SPASH because of a mask mandate by the district and social distancing.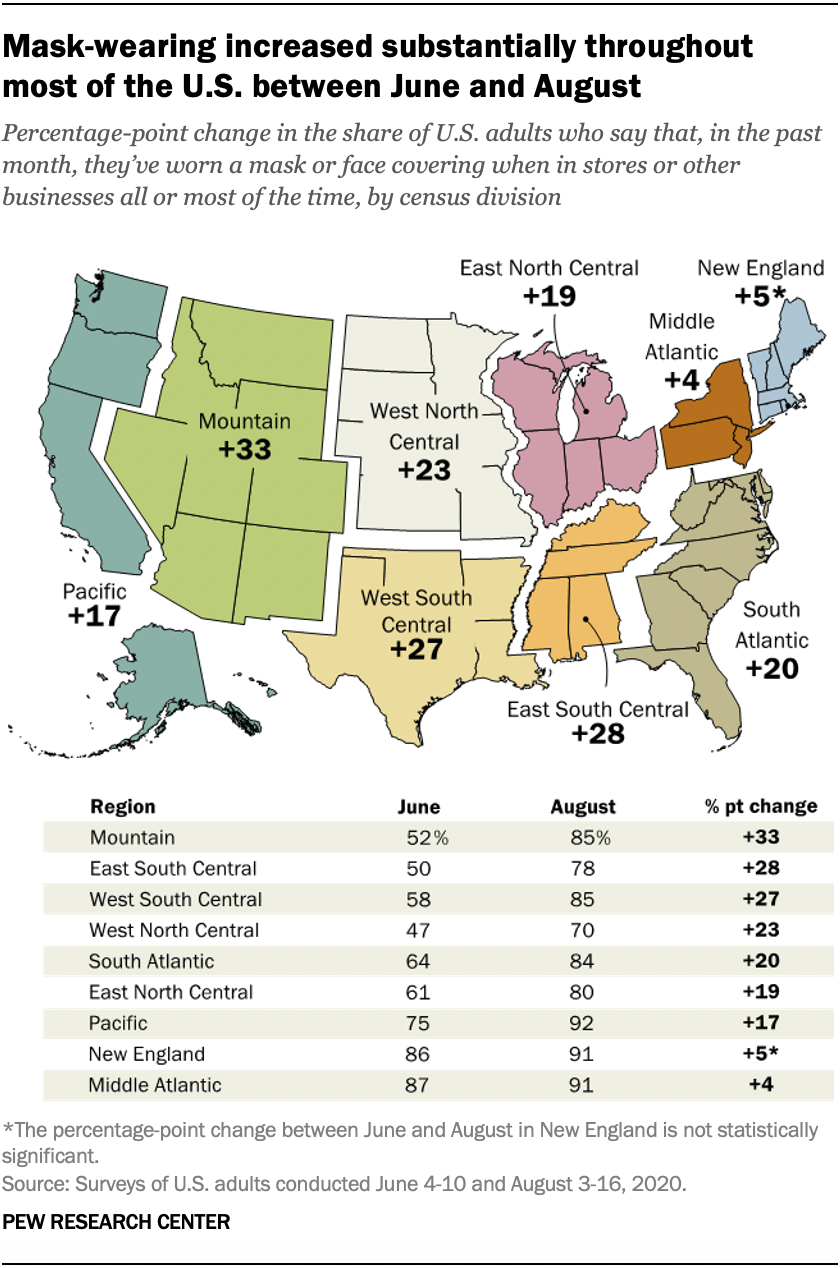 Pew Research Center conducted a nationwide survey in both June and August 2020 about mask wearing among Americans.  More than 85 percent of adults say that they have worn masks all or most of the time over the past month. ¨When asked the same question in early June, 65 percent of Americans said they had been regularly wearing masks," says Kramer. Mask usage has generally increased because the virus has spread across the country. 
Certain populations are more likely to wear a mask. According to the Pew Research Center's survey women are more likely to wear a mask then men "(87 percent vs. 83 percent in August, compared with 67 percent vs. 63 percent in June)." In the local region, East North Central, mask wearing went from 61 percent to 80 percent.  Large majorities of adults in every region of the country now say they usually wear masks in stores and other businesses, according to the new survey.
According to Connie Negaard, the Director of Secondary Education, the school district made a decision to have a mask mandate a week before the governor had implemented the statewide mandate. Schools can legally mandate masks.  Negaard states, "Having a mask mandate and social distancing is what is recommended by the county and what is needed to keep the teachers and the students able to come to school and stay healthy."
Negaard explains that the mask mandate will stay in effect at least until the end of the semester even if the governor gets rid of it.  "We have had a low amount of positive cases, because everyone understands the importance of following the social distancing and wearing their masks the correct way." 
Negaard is impressed with how many kids want to come back to school and how they are obeying the rules and social distancing. Negaard says, "Having a mask mandate is a small price to pay to be able to have kids back in the buildings."