SPASH gets a new club sport
Larson Lewis
THE MIRROR
This year Stevens Point Area Senior High (SPASH) offers a new opportunity for male athletes. That new opportunity is men's rugby. SPASH has already introduced girls rugby into the athletic program two years ago. There has been a lot of talk about a boys' rugby team forming, but no one knew if it would actually happen or not. When word got around that it was actually happening people were excited.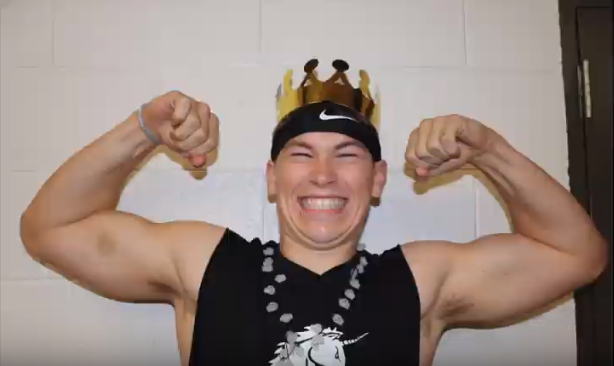 One of those people was Eli Strong. Strong was a senior team captain for the football team and was 1st team all-conference. On top of his athletic achievements, he is also a good scholar. For the football season, he was a recipient of the scholar-athlete award which is awarded to the athlete for the highest GPA for the class. He and many others will be taking the field in a different way this spring.
He's proven himself on the football field for many years now it's time for rugby.
Why is rugby starting now?
We just had a lot of guys that are interested who weren't doing a spring sport. It has a lot of the same components as football, so we have some football players. I just love sports and this is a great opportunity to try something new and have fun.
Does there have to be another female sport now?
No, I don't think so since it's not an actual sport it's just a club sport, so I don't believe we have to. If we do get big enough to the point we become an actual sport we would have to add another woman sport.
Is there going to be a good turn out in the number of players?
Yes, in double digits. It's not as many as we thought, but it's our first year and we're only gonna get bigger numbers. I can see this going the same path as the lacrosse team. They didn't really start out too big, but now they a lot of kids going out.
When and where are the games?
We practice at UWSP and I have no idea where the games are going to be this year. I would say that they'd most likely UWSP or somewhere else with a big field to use.
Have you started to practice with coaches?
Yeah, we started to practice February 28 and we've been practicing indoors because of the weather. We are going to be able to start outside early since the weather is looking good this year.
How do you think the season will go?
Well, it is our first year and no one is really too familiar with the sport, but right now we're really working on basic fundamentals and making sure we have a good rugby IQ. As we play some games it should become easier for us and we'll see a lot of improvement.