SPASH College and Career Fair takes place on March 11
Jackie Benton
THE MIRROR
On Wednesday, March 11, Stevens Point Area Senior High (SPASH) is hosting a college and career event in the fieldhouse for students grade 7-12, parents, counselors and teachers.
Co-sponsored by the SPASH counseling Office, SPASH Career Center and Portage County Business Council, students and parents will be able to explore over 90 colleges and universities, area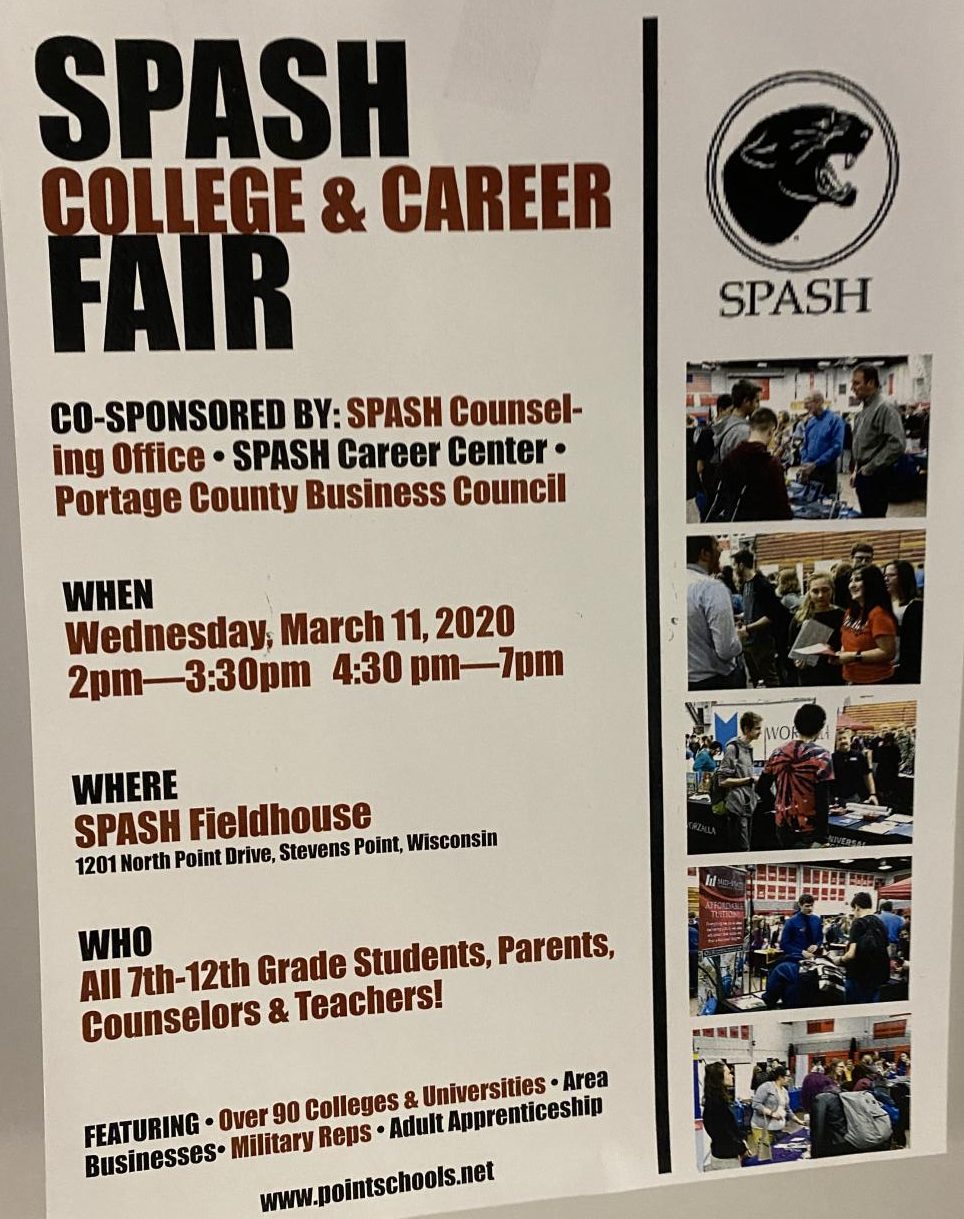 businesses, military representatives and adult apprenticeship opportunities from 2-3:30 and 4:30-7.
This event gives students and their parents an opportunity to dive deep into their post-secondary plans, making it easier for students to access resources and see what certain pathway is best for them as they prepare for their future.
Attendees are able to win prizes from individual stations along with the completion of a passport, many of the stations have challenges and hands-on experience. During last year's session, Mid-State brought their trailer that included three-dimensional printing machines and other design machines. Military recruiters typically hold challenges involving physical activity such as a pull-up bar.
Due to the construction going on inside the building and outside of the main fieldhouse, entry, parking arrangements and the route inside to the fieldhouse will be adjusted. There will be signs and instructions around the building with directions as to how to get to the fieldhouse.
More information about the event can be found on the SPASH website.