Construction Update
McKenna Coyle
THE MIRROR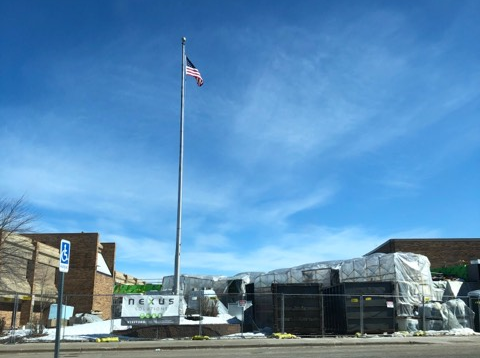 Construction for the new addition to the school building has been started and the school is under some major changes.
Many students and staff have mixed feelings about the construction since it has been going on while school is in session because the noise has disrupted the learning process. The crew has luckily gotten that part out of the way and classes are quieter.
"During my second hour psychology class we always got disrupted because of the loud drills and it was not an ideal learning environment for anyone. I believe the school also looks very ghetto right now," SPASH junior Mikayla Kolodziej said.
Students have been given pictures of what the new commons will look like. Updates are also given in advisory about how the construction is going.
"As of February 27, all ceilings have been removed on the second floor except for the library area and resource center. The biggest concrete pour of the project has been done recently and that includes over 11,000 square feet, it also required over 150 yards of concrete and a very large crew to get it done," SPASH Principal Jon Vollendorf said in a weekly email update.
As the construction team makes further progress with the building, SPASH students will not be able to access the building.
"Most of the building (but not the field house or locker rooms) will be shut down over spring break for asbestos abatement," said Vollendorf in a later email.