Ramos was champion gamer
Kaitlyn Flanagan
THE MIRROR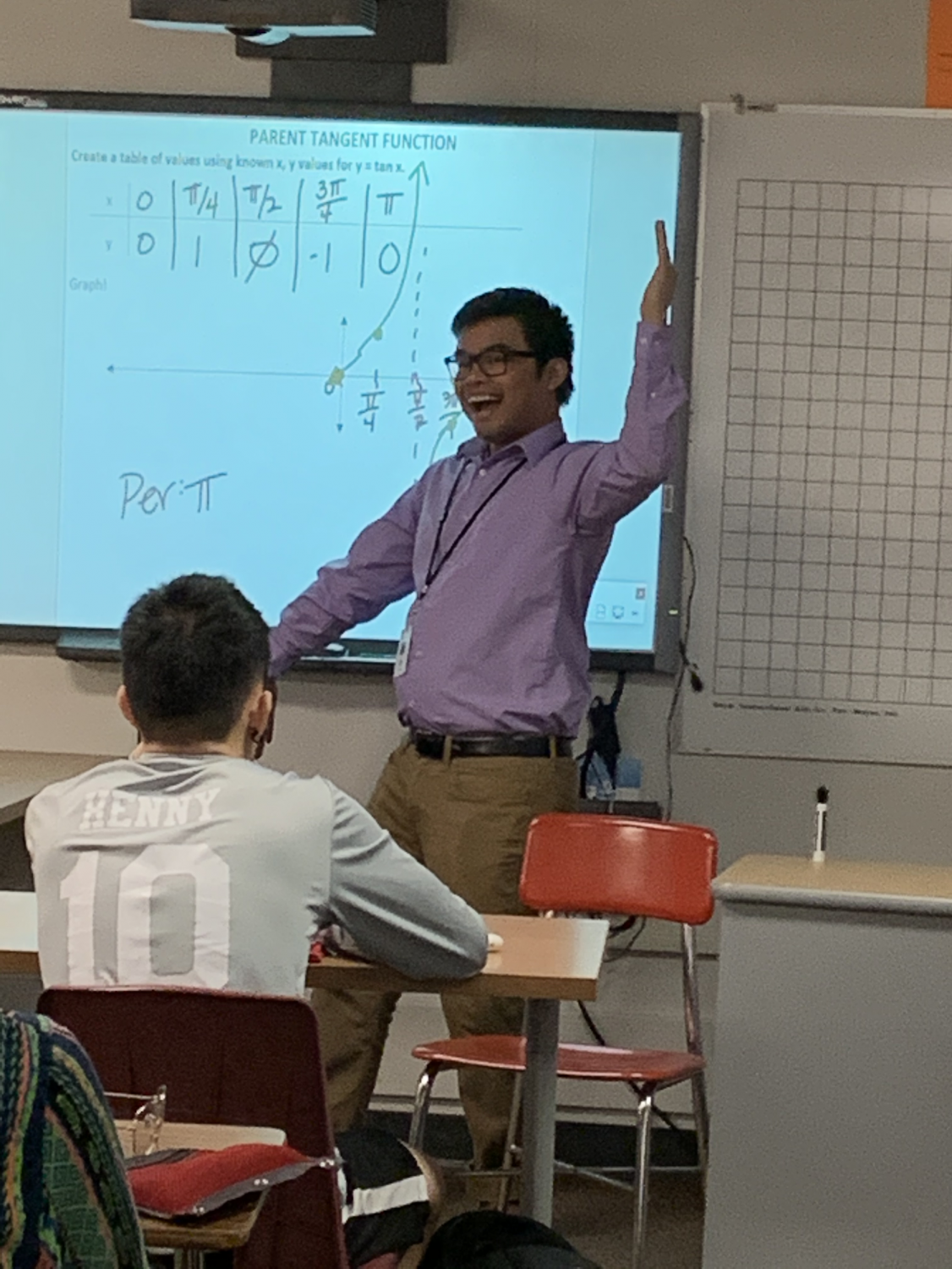 Ralph Ramos is a wonderful and very enthusiastic math teacher who is very passionate about teaching and helping his students when they need guidance. Ramos has many different interests and gaming was one of those big interests that had a very big positive impact on his life.
Growing up Ramos played lots of video games just like any other average teenage boy. Ramos played a lot of fighting games including Runescape, Guild Wars, Tekken 3, and many more.
Ramos enjoyed playing games with his friends and they did very well together. They placed in the top 50 in the world.
"So we figured, why not try," Ramos added.
Ramos and his friends played in-game tournaments. They played every day and they got a certain number of points depending on how well they played. The team, if they had enough points, could participate in the monthly tournaments which consisted of 400 players each month. They were single-elimination games of around 50 or so teams of eight people.
Gaming has had a huge positive impact on Ramos's life. Ramos has made many new friends all around the world. He has traveled to many places after his high school career to see these online friends including California, Boston, Texas, and many more places.
"To this day they are still some of my closest friends and I still play with them. Oh, and they were at my wedding," Ramos said.
Not only has Ramos met new people but every month they did pretty well and earned money and game prizes. Some of the prizes were wanted by other players so Ramos would sell those prizes and earn money that way, too.  He earned approximately $400.
"Not a lot of money from a real job but it was still enough to pay for my textbooks," Ramos added.
If Ramos was not a math teacher he wouldn't be a professional gamer even though he grew up playing many games a lot and was very good at them.
"No, I'd want some boring office job where I don't have to talk to anyone," Ramos said.
Growing up Ramos loved to play video games and do math. Math was the area of study where he decided to pursue. He student taught with Paula Perron and realized that he loved it so much he decided to stick with it.g