The long journey
Wyatt Cornell
THE MIRROR
Jeremy Castleberg, a business teacher at Stevens Point Area Senior High (SPASH), took a long and awkward path to become a teacher.
Castleberg went to a small high school called Great Lakes Adventist Academy in Cedar Lake,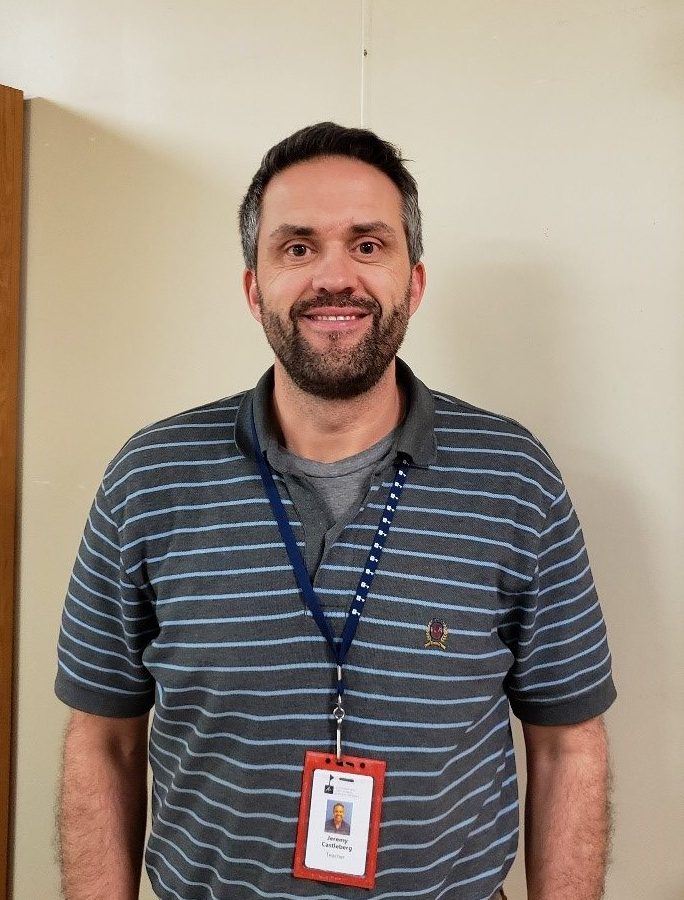 Michigan. After high school, he went to college at the University of Wisconsin-Stevens Point (UWSP) to become a history teacher with a minor in psychology.
"When I got out of college in 2004 my joke was 'Everyone got the degree I did.' so everyone had a history degree in teaching. Every job I applied for had hundreds of applicants so it was a very competitive market so I never ended up getting a full-time job."
In 2008, while working in construction, Castleberg found a long-term subbing job in Menasha, Wisconsin teaching history and psychology. He enjoyed long-term subbing because he got to write the curriculum and grade everything, although he would have liked a full-time job more.
"When I decided to not be a teacher anymore after that one year of doing long term subbing then I went into banking for 10 years or so. I was a manager and did sales and all kinds of financial type meetings."
Castleberg was let go due to a company-wide downsizing and decided he wanted to go back to UWSP tO to get his master's degree. "It was a good opportunity for me to get back into teaching and it fit up well with my master's schedule."
"I'm not totally sure what I want to do after I get my master's, but I have really enjoyed teaching this year." "If you are interested in helping other people understand about a particular subject I think teaching can be really rewarding and valuable for that type of career."