Small Café, Big Flavor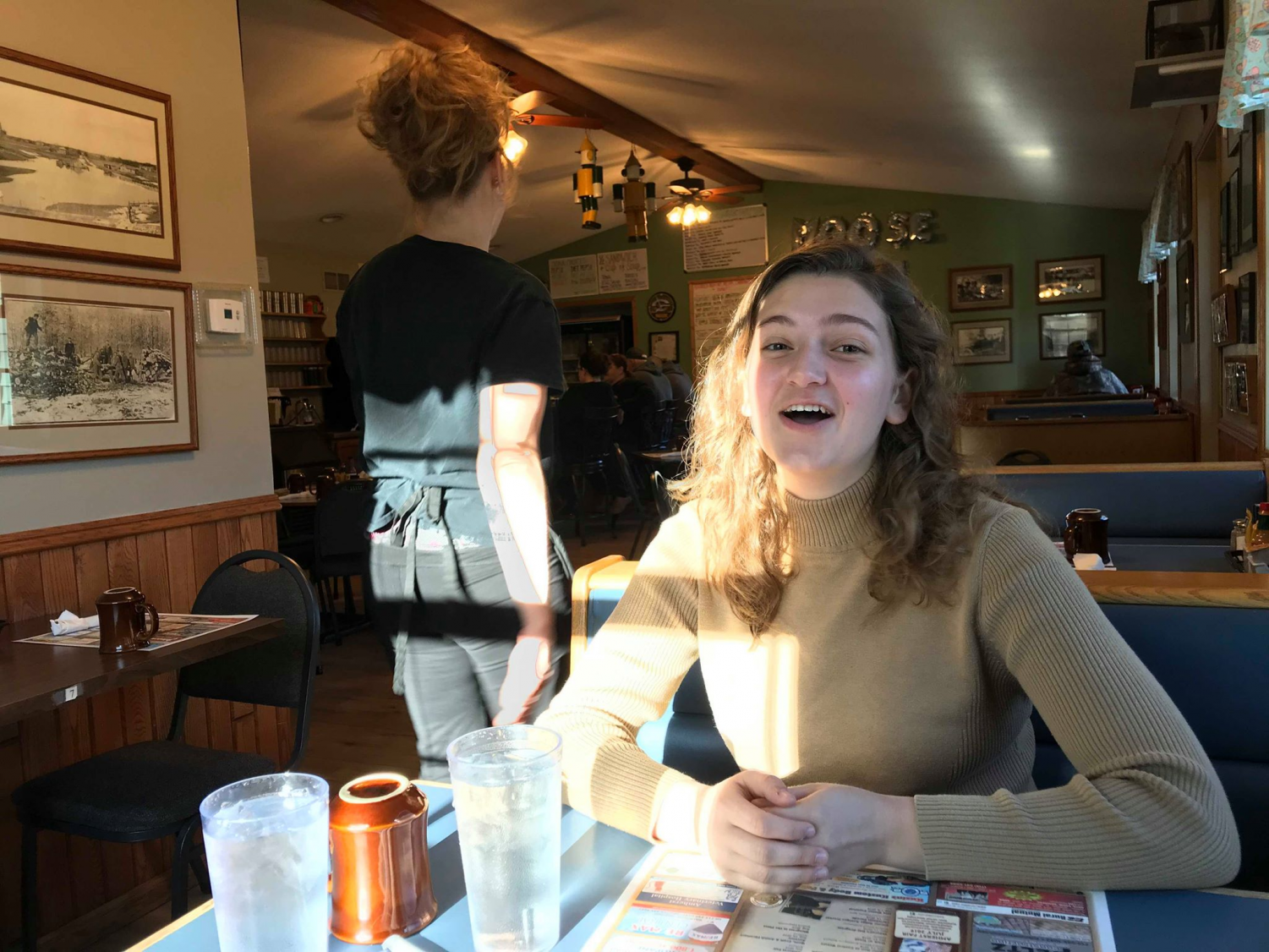 LIAM GLENNON
The Mirror
The Polonia Café is a tiny hut in a tiny village outside of Stevens Point, Wisconsin. Inside, however, is a huge community.
I went with my friend, Jackie, on a Friday morning. Once we stepped in we were greeted with a "Hi, how are ya?"
Our server, Becky, was amazing. She was very personable and polite, as were the rest of the staff. I can see why it's the cultural hub of Polonia. She was always attentive and quick with drink refills.
The menu was full of options, but it was simple and efficient in order. It had many breakfast options, including eggs benedict, pancakes, omelets, and crepes, but there were some sandwiches and soups too. The average price of a full plate of food was around $7.
I almost immediately settled on corned beef hash, two eggs over easy and rye toast. Jackie got cinnamon roll pancakes, one of their specialties.
"Polonia Café is the ideal café that every café in the nation should look up to. Great customer service, great food, beautiful setting," Jackie said.
It took about 10 minutes for our food to arrive, which we were exhilarated about because we were so hungry we could eat a horse, But we chose to eat our meal, which was flavor-town. The plate was piled high with hash and toast, the eggs settled easily in the left half of the plate. The hash was crispy and savory. The eggs were perfectly done, I could dip the crispy rye bread into the runny egg yolk.
Over the course of the meal, we took some time to look around at our surroundings. The inside was decorated with central Wisconsin history. There were pictures of the old Polonia church before its bell tower was burned down by a lightning strike. Old news articles describing past events and happenings were also on the walls.
The whole place just felt like somebody's house that we were invited into and served delicious food.
When it came time to pay our bills, we approached the counter. Becky inquired about how the breakfast was (it was wonderful) and asked if we wanted boxes for our food. We exchanged cards and receipts until our debt was settled, and we left happy and satisfied.
The café is open every day from 7 a.m. to 2 p.m., except for Fridays where it closes at 8 p.m. Even though the café is 20 minutes away from Stevens Point proper, the long drive was well worth it. The food is near perfect, the service is friendly and swift, and the atmosphere is warm and welcoming. Polonia Café is the perfect place to forget about your problems for an hour or two and bond with old and new friends over delicious plates of food.