SPASH Student accepted into Senate Scholar Program
NAOMI CLENDENNING
The Mirror
The Wisconsin State Senate Scholar program is a prestigious internship that allows students to experience the work that senators complete on a typical day. Sophie Cegelski, a senior at Stevens Point Area Senior High School (SPASH) who was accepted into the program, participated in the five-day internship from February 10 through 15 in Madison, Wisconsin.
A total of 33 juniors and seniors in Wisconsin are accepted into the program. Acceptance is based on outstanding academics and experiences that demonstrate that the individual can handle tasks with a high level of responsibility.  
"We were given a topic to draft a bill on and then learned how to draft it like drafting attorneys do, which is very extensive and complicated, but we had plenty of people there to help us," Cegelski said when explaining part of what she did.
Students were put into groups and had to draft a bill that later in the week would possibly be selected to debate on the Senate floor. Cegelski's bill was on the topic of tattooing minors and was the bill that was chosen to be debated.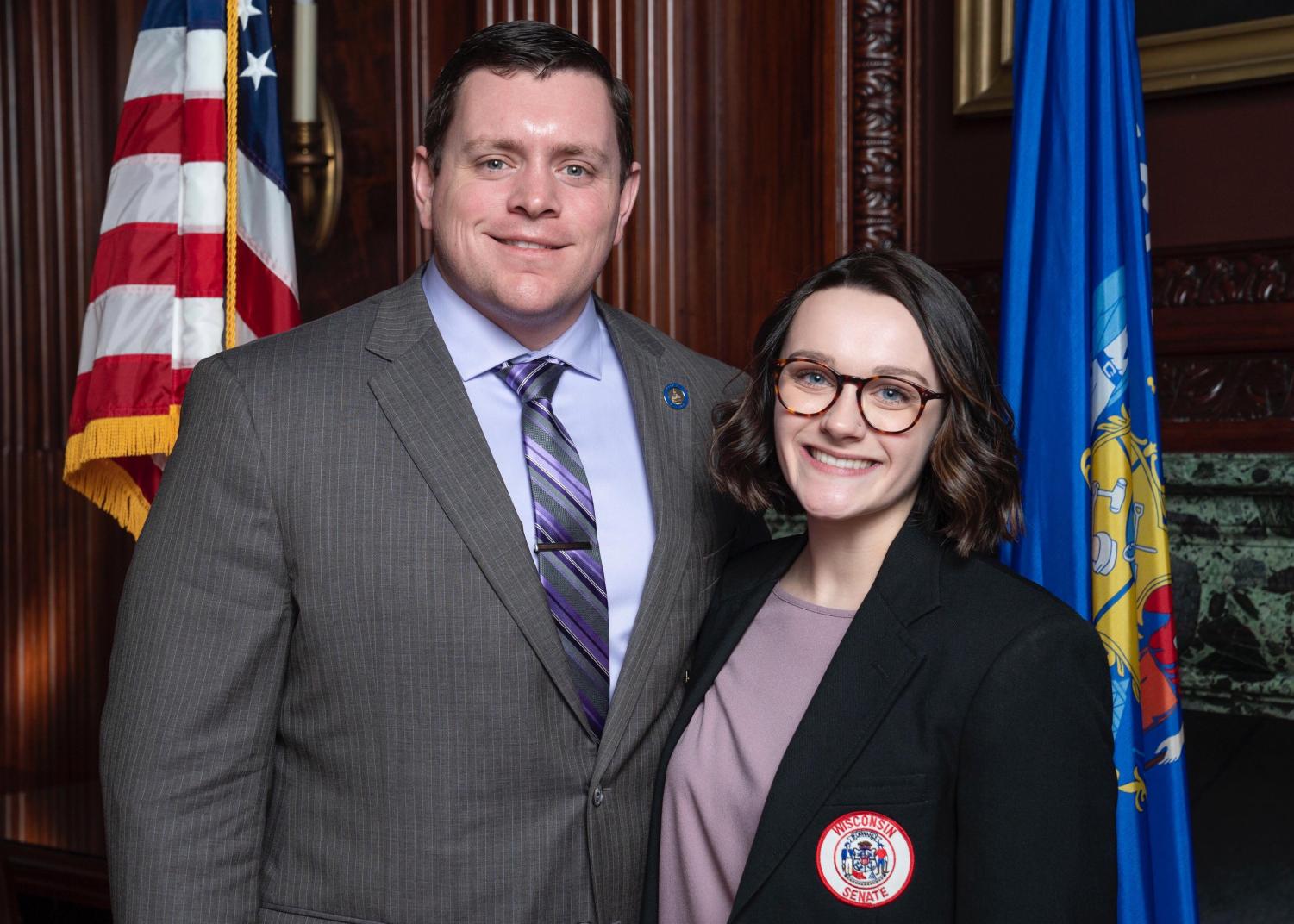 Cegelski met Ted Blazel, the Wisconsin Senate Sergeant in Arms, Senator Patrick Testin, who she was a Senate messenger for, and Governor Tony Evers.
Students in the internship learned what roles journalists and reporters do while working with the Senate. The Legislative Reference Bureau, the Capitol, the state assembly, and the governor's mansion were all explored during the week.
While at the capitol building, the students got to tour the dome of the building, which is located under the Wisconsin statue.
"Being up that high was a little frightening, but it was a very cool view to see the city from that height. I am glad that we were allowed to tour the dome because not everyone is allowed to do that," Cegelski said.
When learning about the role that media plays in the government, students attended a media round table, where a variety of media personnel enlightened the students of their jobs. Employees at Wisconsin I, the Wisconsin government broadcast website, informed students of the many jobs that Wisconsin I offers.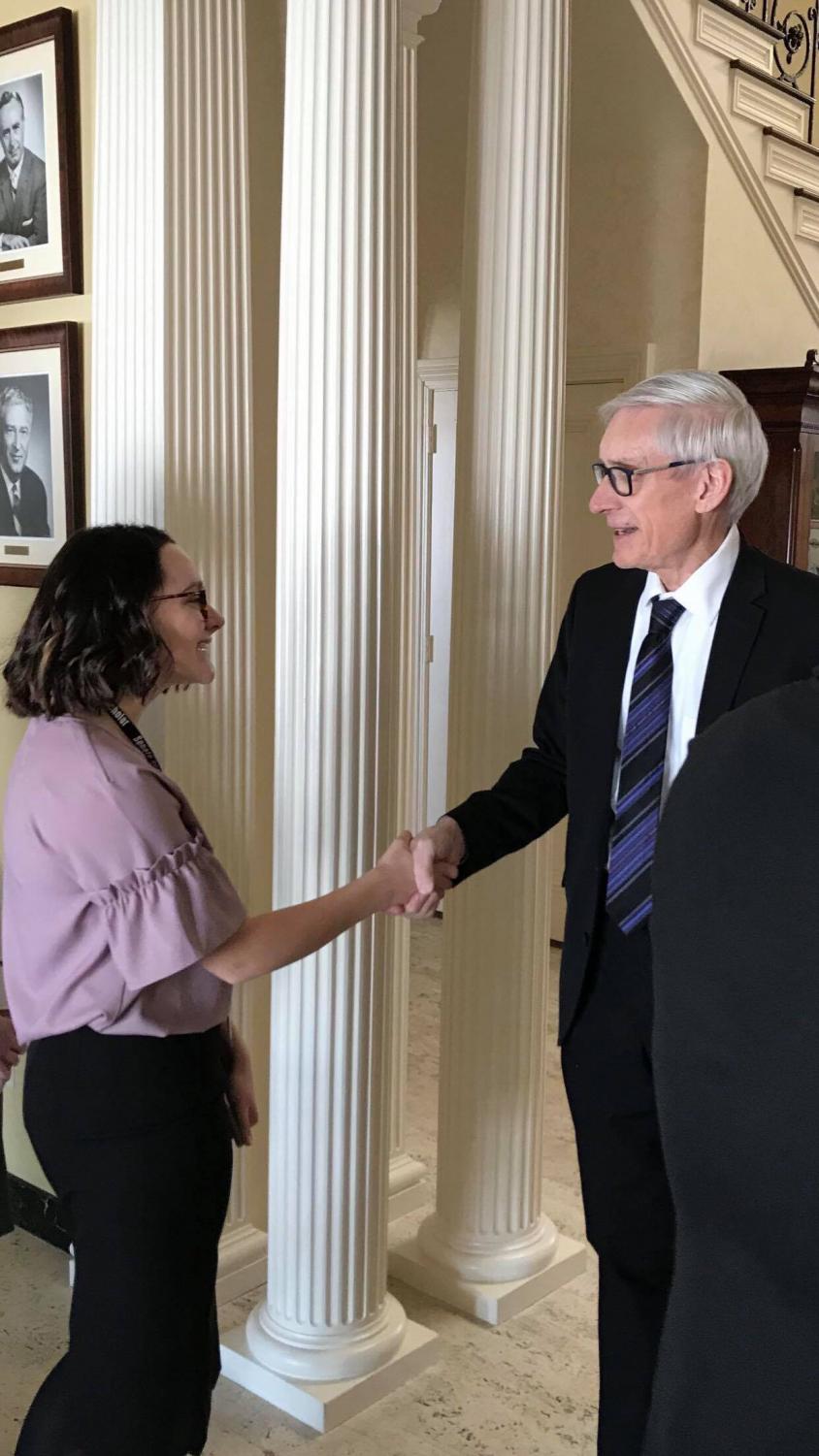 While touring the executive residence, Cegelski met Governor Evers and got to shake his hand.
"It was very cool, something I will never forget," Cegelski said about meeting the governor.
Along with meeting government officials and sitting in a Senate session, students participate in extra activities such as going to the movie theater, sporting events, and other cultural events that happen during the week-long internship.
This internship is recommended to students who are considering going to a university for anything related to government or political science. To learn more about the Senate Scholar Program and see the application requirements, go to http://legis.wisconsin.gov/ssgt/senatescholar .