What's happening at Schmeeckle Reserve?
By RACHEL PLACEWAY
The Mirror reporter
With fall finally in full swing, Schmeeckle Reserve is open to the public from sunrise to sunset.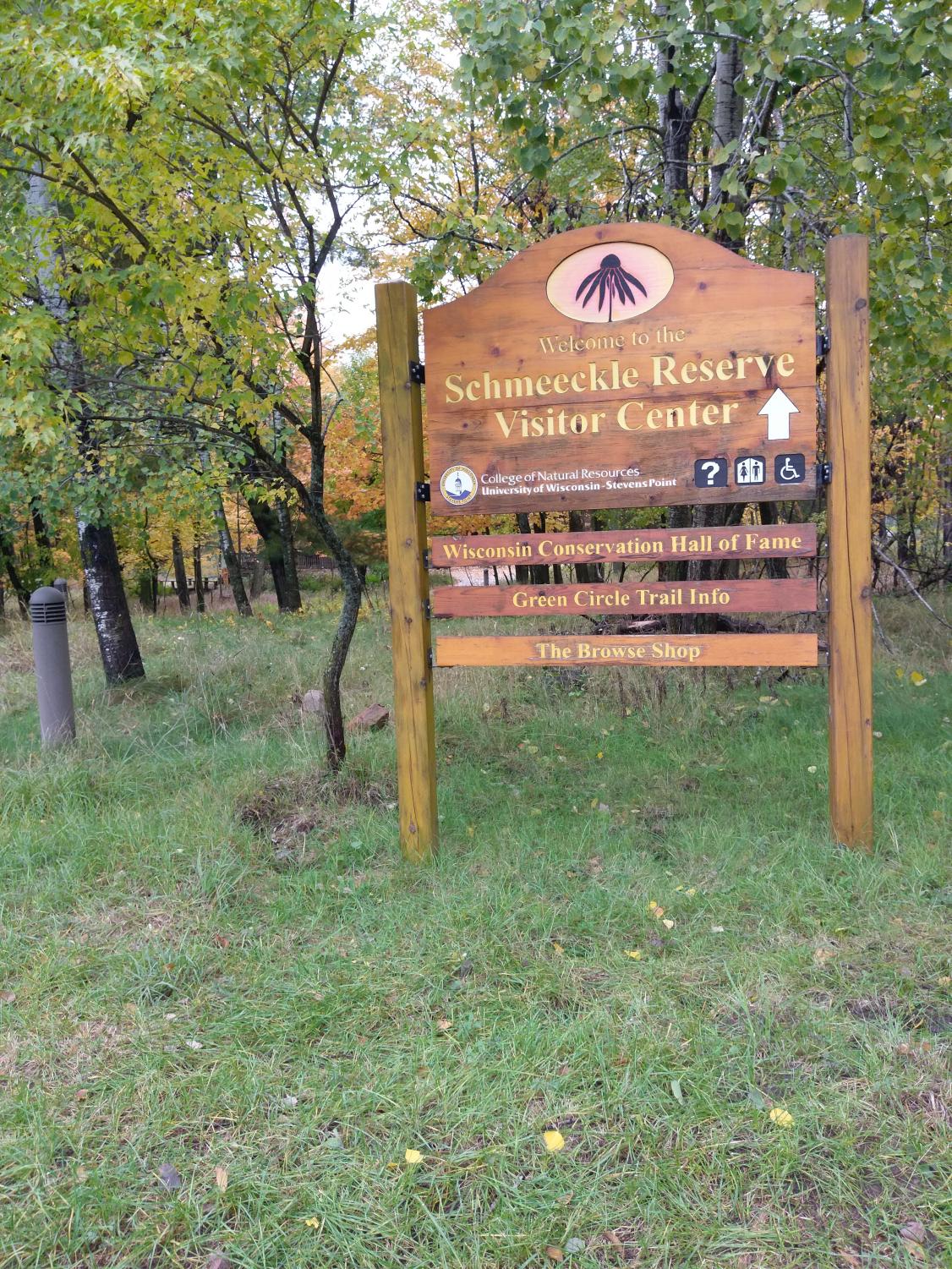 Schmeeckle offers many unique opportunities for the community to become more involved in the natural beauty of central Wisconsin.
"Schmeeckle is a beautiful place where one can get lost in nature," SPASH student Mackenzie Hintz said.
Schmeeckle Reserve is known as the University of Wisconsin-Stevens Point's (UWSP) natural campus. However, besides being used as a field station for multiple university courses, Schmeeckle staff plan several events for families within the community.
"October and November are a few of our busiest months of the year. The Candlelight Hike is the Friday closest to Halloween and last year approximately 3,000 people attended the event," Outreach Coordinator Megan Espe said.
"The Candlelight Hike is our biggest event of the year. The event is free, however, we do have the opportunity for people to donate money to help support future events," Epse said.
The Candlelight Hike is Friday, Oct. 26 from 6 p.m. to 9 p.m.
Schmeeckle also offers public volunteer days for students and other members of the community to help set up for bigger events such as the Candlelight Hike.
The dates to help volunteer before the festival are pumpkin carving starting on Oct. 17 going until Oct. 25 and setup and decorating on Oct. 25 from 9 a.m. to 4 p.m.
During the day of the festival, some volunteer opportunities include setup and decorating the day of the event, handing out snacks, face painting, working activity stations, and many other options.
To sign up to volunteer either before or during the festival, call the Visitor Center at 715-346-4992 between 8 a.m. and 5 p.m.
In addition to the Candlelight Hike, Schmeeckle Reserve offers free programs inside the Visitor Center or on the trials.
The programs are presented by UWSP students studying environmental education and interpretation.
For more information about upcoming programs check out Schmeeckle Reserves program calendar.
"The reserve also collaborates with large groups such as the Wisconsin River Academy (WRA) class at Stevens Point Area Senior High (SPASH) to help remove invasive species along with other environmental research and projects," Epse said.
"Schmeeckle is a great resource and they're making it better with the addition of the new amphitheater," WRA history teacher Glen Reindl said.
SPASH's WRA class uses Schmeeckle throughout the year for various different activities including tree identification, invasive species and tracking.
"The classroom center at Schmeeckle is very important to the class. It allows us to do our research on site and not have to go back to SPASH," WRA science teacher Mark Bohanski said.