Man of a 1,000 miles
By LAUREN HUEBNER
The Mirror reporter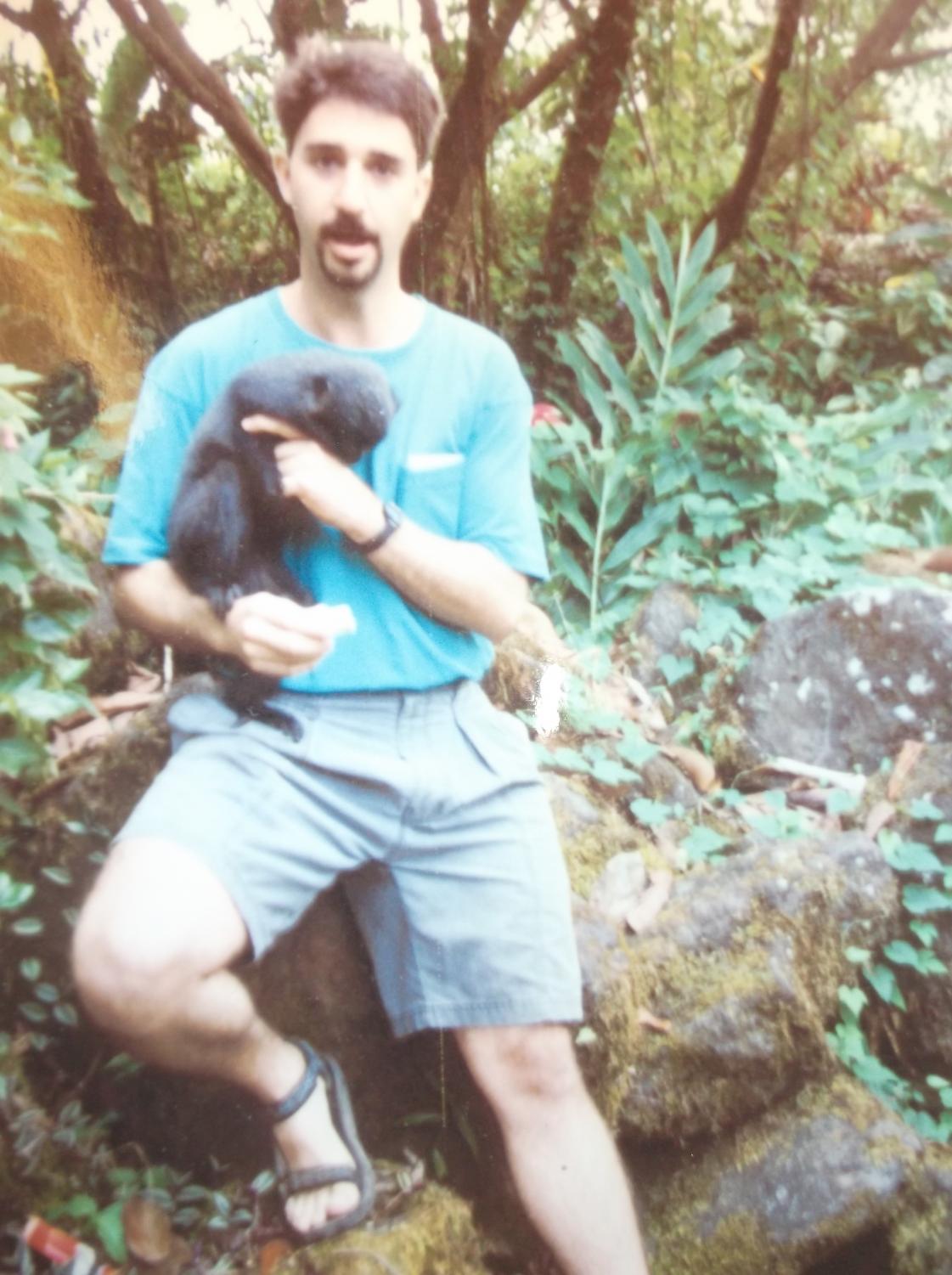 While living in Africa Paul Cibaric frequently had to eat monkey.
That experience and various others have added insight about other people live.
Cibaric, a social studies teacher at Stevens Point Area Senior High (SPASH), has traveled to over 17 countries in Central America, Africa, and Europe.
When he was 17 he went to Germany for two weeks in the summer. Once he got out of college, Cibaric joined the Peace Corps and lived in West Africa and taught biology.
Cibaric can speak three languages: German, French, and West African Pigeon. While in high school he learned German. Once he moved to Africa he learned French and Pigeon, to better communicate. West African Pigeon is a trading language combining Spanish, Portuguese, English, and some French.
One reason Cibaric travels is to see archeological sites such as in Mexico where he saw different Mayan and Aztec ruins. Another reason he travels is to see various environments. These include the safaris and rainforests of Africa. Finally, he likes to visit the many museums in Europe.
Some of his favorite experiences include watching the thousands of bats flying through town in Moshi, Tanzania and when the grey parrots' calls would indicate that sunset was approaching. "When I heard them flying over my house, I knew I had about 15 minutes until the sunset," Cibaric said.
When he lived in the Yucatan, he remembered waking up to the sound of the ocean as it crashed into the shore.
Cibaric met many different people while he lived in Africa including the Bima people who lived near his village. They are mostly farmers living in the forest.
While traveling Cibaric tried many foods. Some he liked and some he didn't. There is one food he will never eat again, nguiee from Cameroon. His favorite was monkey with rice or beans.
One thing he remembers very clearly is the first meal he ate when he left Africa. It was the first time he was able to eat fish in almost two years.
Cibaric landed in Switzerland where he had a layover. He went to a small restaurant and had the baked white fish with almonds and asparagus. For dessert, he had coffee and chocolate cake.