Wisconsin Hops hopping their way to Regionals
By DYLAN KONICEK
The Mirror reporter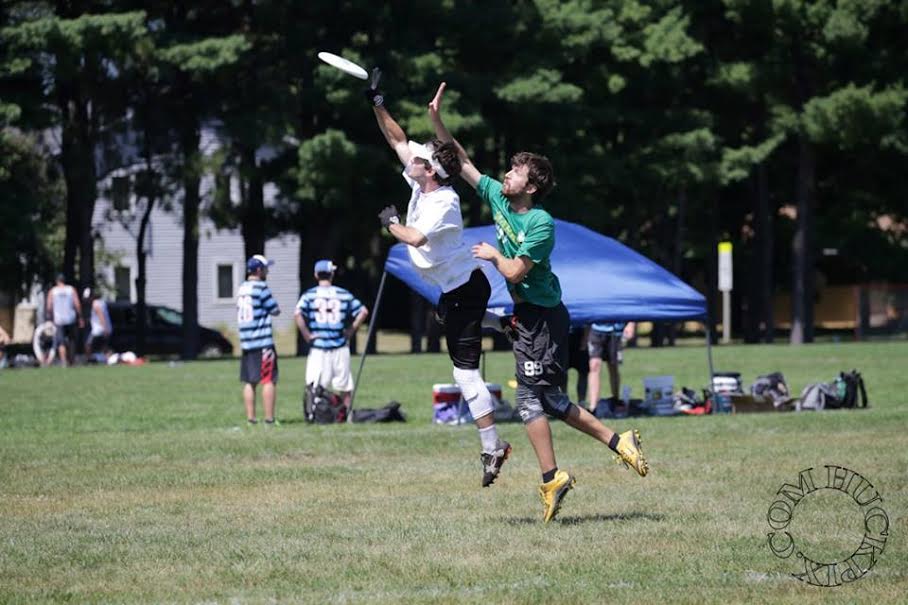 When people hear the about the sport Ultimate Frisbee they think about the "laid back" version you play in your typical phy ed class. Surprisingly, it gets way more competitive than most people tend to believe.
Ultimate Frisbee is a sport that seems to be growing more and more each year.  The Wisconsin Hops is one of eight Wisconsin's Club Ultimate teams that travel to tournaments in our home state of Iowa.
"The original WI Hops team was around in the mid-2000's as a competitive alternative to Madison Club. The team at that time was comprised largely of UW-Whitewater and UWSP players. Scott. The current iteration of Hops started in 2014. We wanted to establish a program to develop youth, college and post-college players. A team that would compete with the top teams in the Region. The team is based in Stevens Point, but in the first few seasons, we relied heavily on upon out of town talent. Year by year we grow our in-town talent base which has boosted the team chemistry and continuity. Apart from player development and playing hard a goal has been qualifying for the Regionals tournament. We've fallen short of this goal all but one year. This year's team will fight for a Regionals berth yet again with newfound strategies and new leadership," said former captain Tom Hoeft.
"Our overall goal for the season is to qualify for regionals in September. The last two years, we've fallen just short of that and we are determined to make this year.  We are going get back. Along the way, we remember the importance of the process so that we can be at our best come sectionals. Also, have fun. Some tournaments in past years our competitiveness to get in the way of enjoying the game we love to play," player-coach Graham Schneider said.
Many of the players are older but the team is open to all ages 16 and over. The team is very successful and tend to play more as a team instead of just a bunch of talented players that try to show off for themselves.
"My goals as a player are to improve in all areas. Specifically, I want to get more consistent and skilled with my break throws and flick hucks [deep throws]. I want to improve my fitness as well, everything from explosiveness to conditioning. Lastly, I want to improve as a leader, just having the confidence to be a good example and be trusted by teammates on and off the field," Schneider said.
"To prepare for tournaments is like any sport, what you put into practice is what you'll get during competition. So we want to focus on working hard and really nail down the fundamentals in practice, as well as condition ourselves so that we are ready for whatever challenges other teams might throw at us. As the season goes along we will add more and more things to our arsenal so we can expand on our array of ways to beat teams. As far as getting physically ready for tournaments, again condition during the week, but also eat well and drink a lot of water as the tournament approaches."