Class gift officially delivered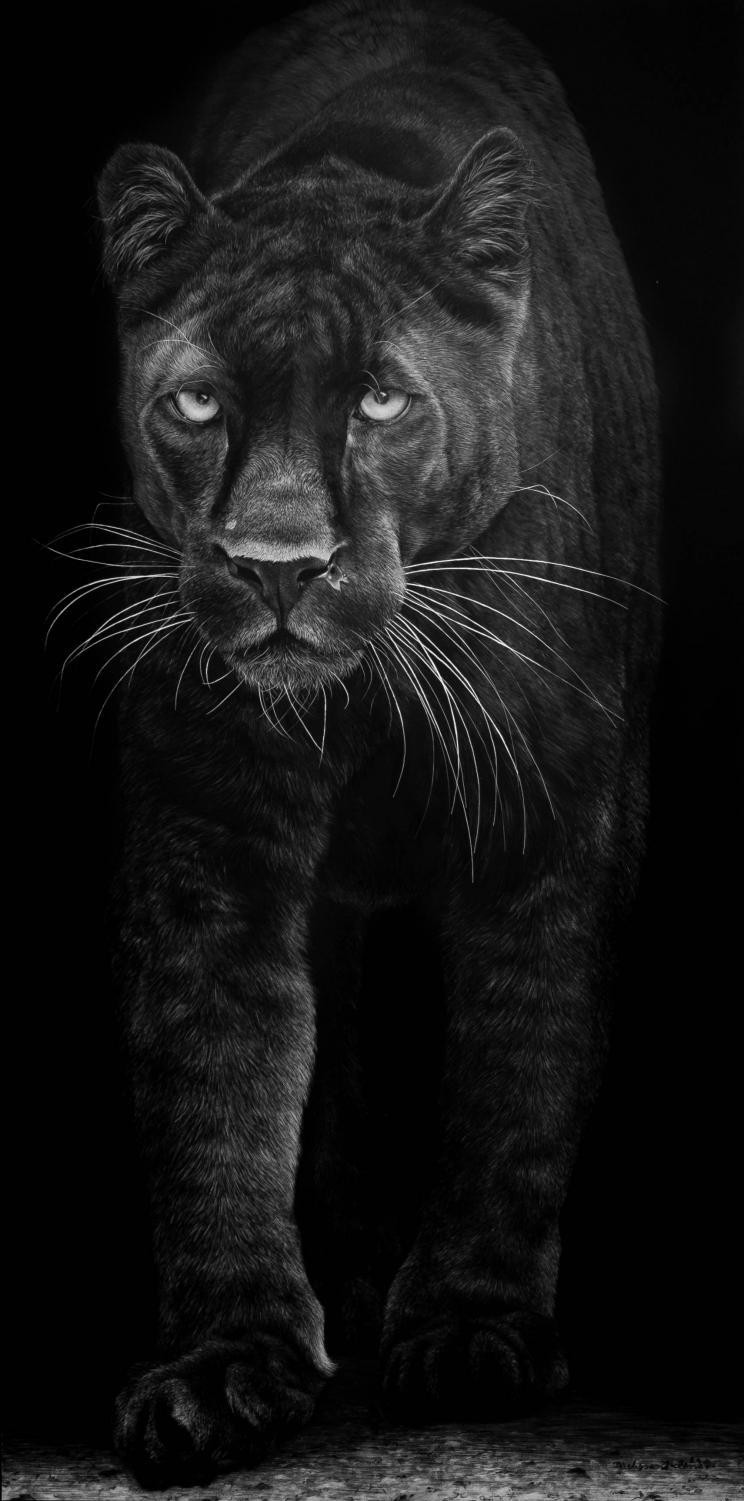 By KARA BATTAGLIA
The Mirror reporter
The senior class officers just received the senior class gift from artist Melissa Mason, a 2008 SPASH graduate and astounding scratchboard artist.
Class officer Shea Casey said, "It was a really unique idea we thought hadn't been done before and we are very impressed with her work. I think we are all pretty happy with the way our gift turned out, I think it will add a little to the school!"
Class advisor Carol Colby said, "I had Melissa in class and knew she was capable of doing something spectacular, so I mentioned her to the class officers."
The senior gift is a scratchboard piece of a black panther. The artwork was unveiled to the entire class of 2018 on April 10, at the senior class meeting.
Mason said, "Thanks again everyone for making this happen. It is an honor to be part of your class gift!"
In some high schools, graduating classes traditionally make a donation to the school, with a plaque or sign, marking the gift for future generations to see.
Previous class gifts have been a memorial garden, bench, and display cases.
The senior class gifts get paid for by the proceeds from their junior prom. Some proceeds are left as startup money for future class reunions, as well as startup money for incoming sophomores for their homecoming.
In the three years Colby has been the class adviser, only the class officers have decided on the gift but Colby suggested, "…maybe they could have students submit ideas."