A spring break to remember
By KACEY KOCH
The Mirror reporter
"The Big Easy" nickname means a lot more to many students because of their recent trip to the city of New Orleans.
On Wednesday, March 21 students from the SPASH music department headed out for spring break early and took a 20 hour trip down to New Orleans on two coach buses. The buses left at 8:00 p.m. and arrived in New Orleans around 3:00 p.m. the next day.
"New Orleans is unlike any other place. The sights and sounds do not compare to anywhere else," Leif Akemann, percussionist, said.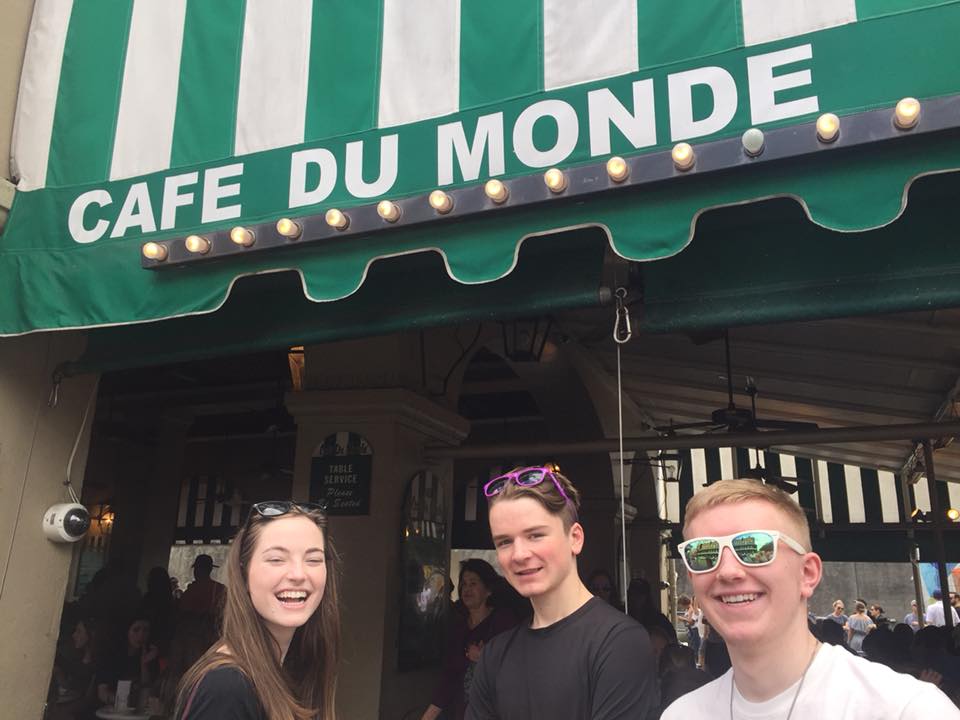 The students were able to get a full experience of the history of New Orleans, the jazz music, and the unique foods.
Some highlights from the trip included exploring the French Quarter, trying some of the famous french donuts which are known as beignets, going on the "Creole Queen" boat cruise which included live jazz music, touring the Oak Alley Plantation, and going to Gulfport Beach.
"I would say there were some unexpected twists and turns but all in all we saw a lot of interesting things and I hope everyone learned something and had a good time," Brad Schmidt, band director, said.
The last day, Monday, March 26, the students went to the National World War II Museum and ended the day with The Jean Lafitte Swamp Tour. "I liked holding the baby alligator. It peed on Katie Hoerter, which was funny," Aubrey Borchardt said.
Sadly, the buses began to head back for Wisconsin around 8:00 p.m. that day and the buses arrived at SPASH on Tuesday around 3:00 p.m.
Every other year the music department alters going to Florida and New Orleans. In the past, the trip would switch between New Orleans, Florida and Chicago but Chicago wasn't a very popular trip. In order to actually go on one of the trips, the department has to have around 100 people signed up.
The cost of the trip is around $1,000, but fundraising is available to students every year to cut some of the cost. A pizza sale, fruit sale, Copps and Kwik Trip cards, and Seroogy's candy bars are all fundraisers that the music department participates in for extra cash on their trip.