This club isn't just for athletes
By HANNAH GIBBONS
The Mirror reporter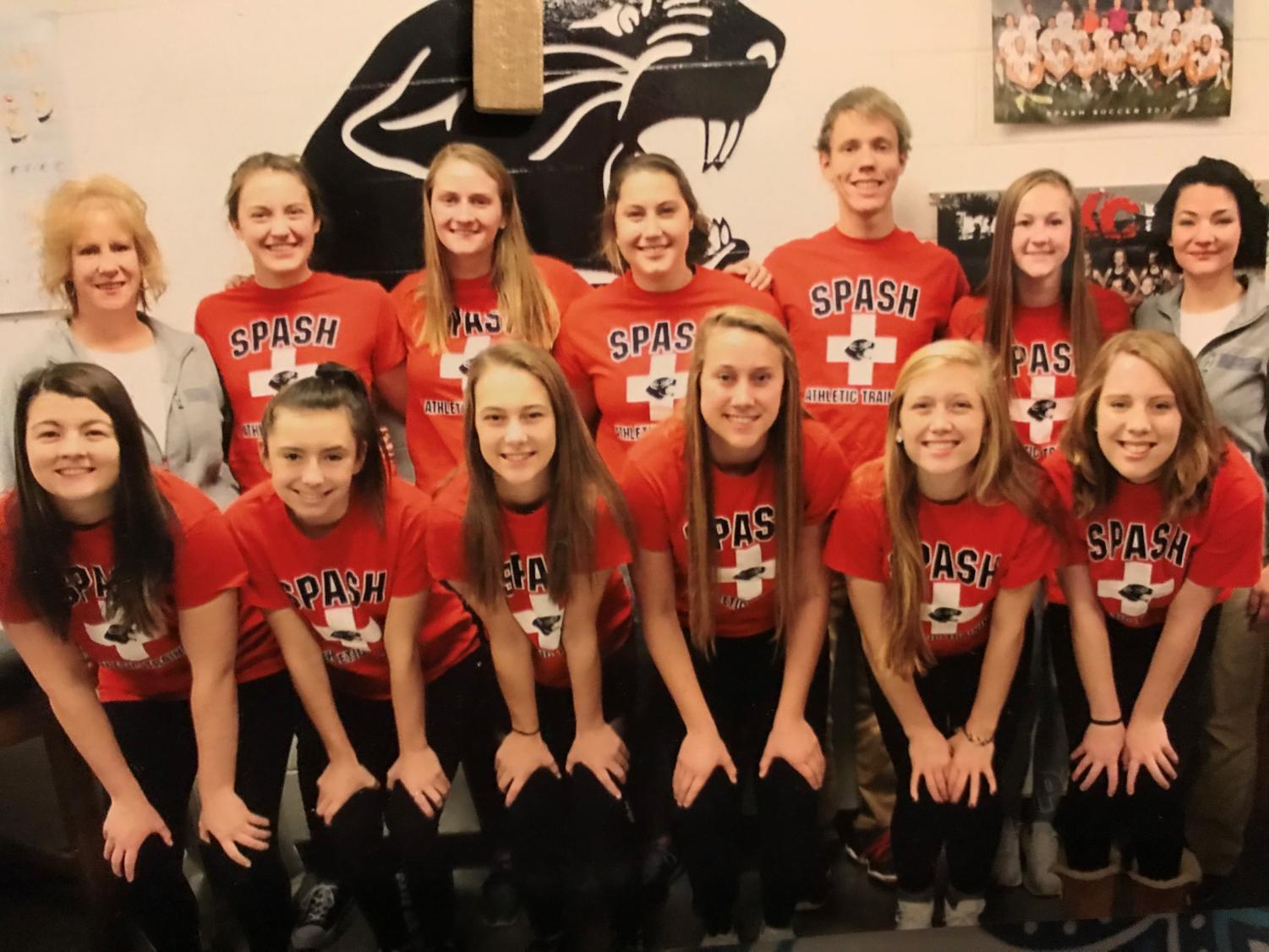 SPASH offers a variety of clubs, including one which is quite unique. The Athletic Training Club allows members to be on the sidelines during sporting events and assist trainers when an athlete is in need of medical assistance.
Not only does this club provide an opportunity for members to watch a sporting event for free, it also gives members hands-on training and experience. A great concept about this club is that no prior experience is needed to join, including no athletic experience.
"Even if you're just interested in the health field, I think this is a great club for students to join. You may know nothing about sports or have never even played a sport before but that's perfectly okay. This club is all about being able to learn and participate. The club wouldn't be fun if you came in and knew everything there was to know already," advisor Linda Haller said.
Haller has been the head athletic trainer here at SPASH for 10 years. During the day she works at Ascension Medical for clinical work and comes to SPASH eighth hour and stays until five every night for athletes.
"I started this club four years ago in hopes of finding students that have similar interests in the medical field as I do. Many of the clubs here offer students the chance to learn more about something they're interested in such as Spanish or French Club. The Athletic Training Club is very similar, except it gives the students a chance for hands-on experience," Haller said.
Ally Jordans, a senior at SPASH and first-year member of the club, said her favorite part of the club is "interacting with all the students. I've always been an athlete and it's cool to watch all the different sports and learn about the specific injuries that come with that sport.
"I've already learned so much from Linda and the other members. I like to wrap ankles and wrists with tape because it makes me feel like I know how to do something helpful. I can definitely take these skills with me, even if I don't choose to do something in the health field," Jordans said.
"My favorite part comes at the end of the year when we take the kids to Lambeau Field and receive an exclusive tour from the head athletic trainer of the Green Bay Packers," Haller said.
The club meets the last Wednesday of every month to discuss sporting events for the upcoming month. Members are allowed to sign up for a variety of different sports depending on the season. In order to be qualified for the Lambeau trip in May, members must rack up a total of 72 points which can be obtained through meetings and sporting events.