Adventure Leadership students camp at Devil's Lake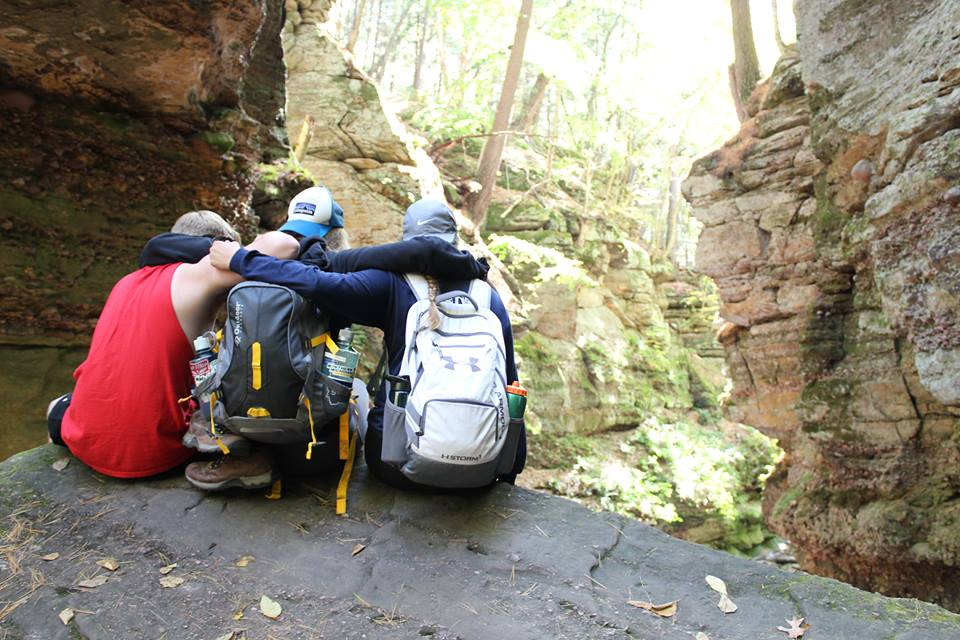 By SYDNEY CLARK
The Mirror reporter
Amy Steinmetz and her Adventure Leadership classes will be using a trip to Devil's Lake to camp, rock climb, hike and learn how to be healthy.
Steinmetz is taking her two Adventure Leadership classes to Devil's Lake in Baraboo, Wis. for a two day camping trip. The itinerary for the first day includes a hiking around Devil's Lake State Park and pitching tents, cooking over a campfire and group bonding. The second day is all about rock climbing at one of the parks most popular spot, the West Bluff rocks.
Her second hour class has returned from their trip which took place from Oct. 4-5. Adventure Leadership student Andrea Cherney said, "It honestly changed me as a person."
The third hour class will be going on the trip Oct. 12-13.
"I'm really excited. Everyone has great things to say about the trip and I am looking forward to doing all these amazing things," said third hour student Julia Stupar.
One of the main goals of the trip is to teach about wellness and the benefits of disconnecting and being physically active outdoors. The physical benefits are lowering the risk for osteoporosis, cancer and Alzheimer's due to the increase in vitamin D, improving eye and heart health as well as sleep, boosting the immune system, controlling weight, and lowering cortisol levels.
Getting outside can also help with mental and emotional health. Improved short-term memory, stress relief, increased energy and eased mental health issues like anxiety and depression are some of the restorative effects of spending time in the natural environment.
Adventure Leadership Student Clara Kennedy said, "Nature has both made me healthier mentally and physically."