SPASH boys soccer are "Kicking the Stigma" on mental health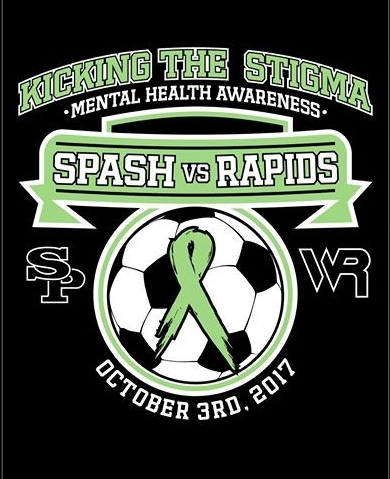 By TARREN LEWIS
The Mirror reporter
On Oct. 3, the SPASH boys soccer team, alongside the Wisconsin Rapids boys soccer team, will be coming together to raise awareness in the community to "Kick the Stigma" on mental health issues.
The event will include a soccer match between the two teams, a basket raffle, glow necklaces and concessions sales and, prior to the event, a "Kicking the Stigma" t-shirt order.
The event will take place at 701 Badger Avenue, Stevens Point, at the Portage County Youth Soccer fields, also known as the PCYS Complex, from 6 p.m to 9 p.m. The match will begin at 7. The necklaces will be sold for $1, and be used during halftime as a "blackout" moment of silence will take place. Admission is $4, however, student athletic passes will be honored.
The teams will be raising funds for the National Alliance on Mental Illness ( NAMI) of Portage and Wood County.