SPASH celebrates its 44th Homecoming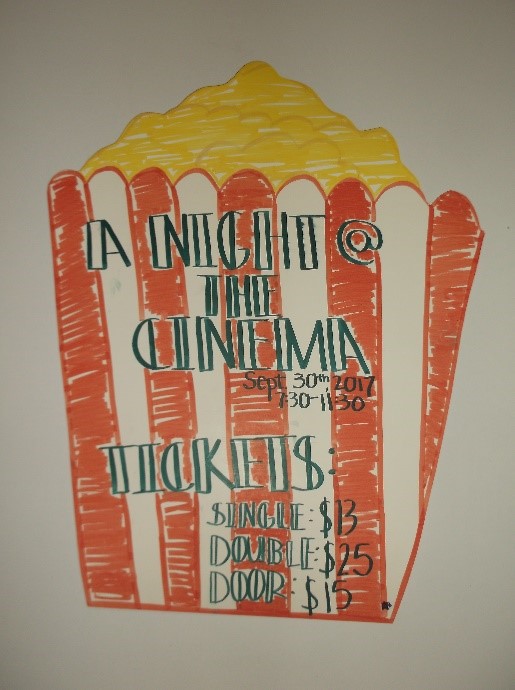 By JAYNA SALVINSKI AND KAITLYN HERMAN
The Mirror reporters
This year marks the 44th Homecoming at Stevens Point Area Senior High and many students are buzzing with anticipation.
Homecoming is an annual week of activities to welcome back students. Students will have the opportunity to participate in daily dress up days and games during their lunch period leading up to homecoming.
Students start planning weeks in advance to make sure homecoming is phenomenal. Though many students plan to participate in as many activities as possible, they might not know what goes on behind the scenes from planning the parade, assembly, and the dance. Some may not be aware of the groups responsible for making sure homecoming runs smoothly.
Student Senate and National Honor Society are coming together and not only putting in a considerable amount of thought but also a substantial amount of time into decorating and planning for this event.
There's still lots to set up for the dance, such as making film reel centerpieces for tables and groups of people decorating and putting up tarps.
Students have the opportunity to volunteer and join in on the homecoming activities. National Honor Society member Maddy Eron said, "…you can volunteer to help with float building and window painting for each class. Also if a student is in any other club they can build a float to be in the parade."
On Monday, Sept. 25 students will dress up in their favorite tie-dye. "During lunch periods, students will also be able to participate in fun games such as Where's Waldo," said Sydney Clark, President of Student Senate.
Tuesday, Sept. 26 students will be whisked away to a tropical paradise and will dress up in their best Hawaiian outfits. At lunch, students will participate in a hula hoop contest.
Wednesday, Sept. 27 patriotism will mark the middle of homecoming week as students can dress up in their favorite USA gear. At lunch, students will be able to grab a bag of popcorn which relates to this year's homecoming theme.
Students will also be able to watch seniors participate in the Mr. SPASH competition at 7 p.m. Students will also find out who wins "Ma and Pa" of SPASH.
Thursday, Sept. 28 SPASH will be dressed in pink. The pink day will be supporting the "Diggin' the Cause" game, presented by the SPASH volleyball team for breast cancer awareness.
At lunch, students will be able to grab a root beer float.
Friday, Sept. 29 students will show their school spirit by wearing red and black gear for the SPASH homecoming parade and pep rally.
The SPASH marching band will play a collection of pieces, while many sports and clubs will walk alongside their handmade floats waving and passing out candy to the students of Washington Elementary and other spectators, starting at 12:15 P.M. The homecoming court will make an appearance in the parade alongside Mr. SPASH as well. The parade will then make its way down to Goerke Field for a pep rally.
At the pep rally, junior and senior girls will participate in powder puff game, while the SPASH dance team will put on a spectacular performance for the student's enjoyment. Students will also watch as the 2017 homecoming queen is announced.
Once the pep rally is over, students will go home and return later that evening to support the SPASH football team at the homecoming game. Kickoff for the game against D. C Everest is at 7 p.m.
To wrap up, students will get dressed in their best for the homecoming dance on Saturday, Sept. 30. The Saturday night dance's theme is "Night at the Cinema."Eron said, "I think the theme is just a fun idea. Everyone has a favorite movie and so we all have a different connection to movies. It's an interesting and different theme that hasn't been done in a while."
For more information about when the dance starts, see the SPASH school website at https://www.pointschools.net/Page/36.