Daily Dose, Nov. 29, 2016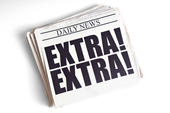 National A plane travelling from Brazil to Bolivia crashed due to an electrical fault leading to the death of 81 people including a top Brazilian football team. Only six people survived the crash. The crash occurred in Columbia with the plane losing contact at 3:45 p.m. Greenwich Mean Time.
State The Green Bay Packers defeated the Philadelphia Eagles yesterday snapping their four game losing streak. The final tally was 27-13 with Green Bay on top, making them five and six on the season after this victory. They play the six win, five loss Houston Texans next Sunday at noon.
School Many SPASH varsity athletics continue tonight. The girls hockey team will start at 7:00 p.m. in Waupaca. Along with that, boys basketball will tip off at 7:15 p.m., playing at Appleton East High School. Then at 7:45 p.m. the boys hockey team will be playing their first home game at the Willett Ice Arena against Antigo.