Adventures and connections continue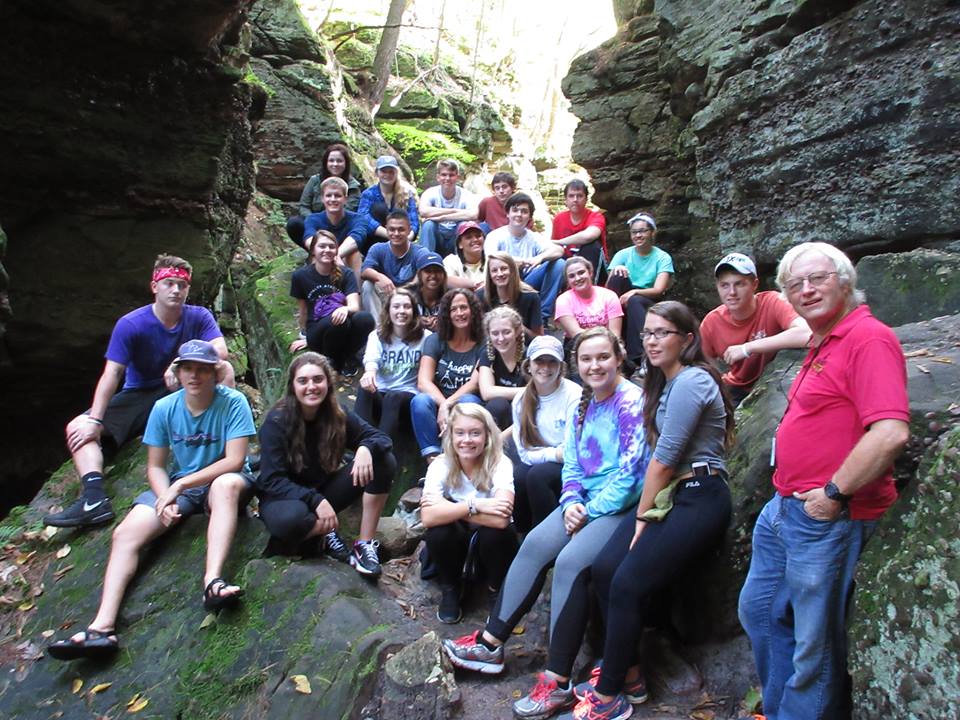 By JOSH ANDREWS
The Mirror reporter
 "This class differs from other gym classes because Mrs. [Amy] Steinmetz fosters a community where kids get to know classmates that they normally wouldn't even smile at in the hallway. It teaches us to conquer our fears and slay our dragons. But most importantly, this class teaches us what it means to be human."
Those words from senior Naomi Ptak underscore the students having found their ability to trust one another, their sense of community and belonging, and their ability to work as a team through a single class and a single even during the semester.
This class is Adventure Leadership taught by Steinmetz. The event is the overnight camping trip at Devil's Lake State Park. Two separate trips were taken in early October to Baraboo.
"I feel so very grateful for all the support that our district provides for us to pull off a trip of this nature. I am sure that I am the luckiest teacher on the planet," said Steinmetz.
A key aspect of this class and what makes students succeed in all of their endeavors is the amount of teamwork that the students show while participating in class.
On this trip, students prepare and cook their own meals, set up tents, participate in a very serious group bonding session around the campfire, and climb Misery Rock.
Steinmetz said, "To me, the trip to Devil's Lake for my Adventure Leadership students is so meaningful for several reasons. First of all, spending time together outside of the classroom is a great place to start in regards to team and trust building.
"When my students realize that they are not alone in their struggles and they are admired for their triumphs, they become a team. The wonderful part of these two days spent at Devil's Lake is when we return home and do our daily lessons together right; this team bond is very tough to break."
Isaac Kenowski, who experienced his first time camping on this trip, said, "I was a little nervous at first because of the raccoons and such but it turned out to be really fun. Sleeping on the ground was a lot more comfortable than expected and it turned out to be fine. I would definitely do it again," said Kenowski.
After an early morning and a breakfast around the campfire, the students, who are more like a family at this point, hike to the climbing site to start a long day conquering Misery Rock.
The students have trained for this by learning and using the different techniques climbers use such as a mantle or a schmear.
"The weeks spent planning and anticipating the event adds to the excitement as well. For some students this is their first time camping and for many students it's their first time climbing on 'real' rocks," said Steinmentz.
"Rock climbing on an indoor wall is nothing like climbing at Devil's Lake. It was really awesome. It was a great experience and I am glad this class let us do it," said student Holly Meyer.
After each student gives their best on the seven walls, they help take down the ropes, pack up all the gear, and head home for a long, smelly bus ride with their new family.
Steinmetz said, "Our day of climbing together, spending time outside of our comfort zones, reaching for the top of our perceived limits and beyond, and more importantly, supporting each other, forms a team bond unlike most of us have been a part of. All of this, combined with sleeping on the ground in our tents, and waking up at the break of dawn, tears down the walls so many of my students have built up around them."