Students study abroad (updated)
By JOSH ANDREWS
The Mirror reporter
Many people believe that adventures are meant for college, however, there are plenty of opportunities in high school.
Three Stevens Point Area Senior High (SPASH) students have taken advantage of travel and study abroad opportunities.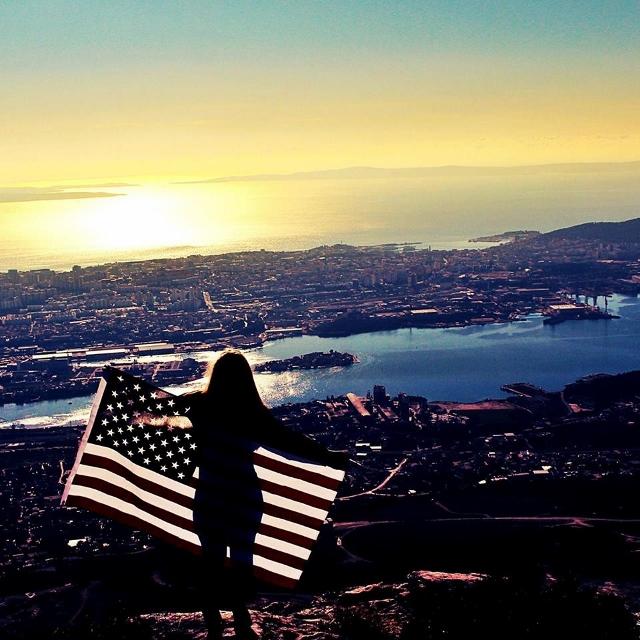 Maya Elwood, a current senior at SPASH, spent her entire junior year in Split, Croatia.
"As for my experience, I am sure you've gotten a pretty good idea from my blogs but it was absolutely life changing! I loved every aspect of it. It made me grow as a person. It really made me question who I was as a person and who I really wanted to become. I was forced to adapt in ways that most teenagers don't get to experience.
"I became 'fluentish' in a Slavic language and I was forced to step out of my comfort zone on a daily basis. I got to travel Europe and see the world from a whole different perspective.
"My best moment by far was the night that I had my first dream in fluent Croatian and woke up the next day and everything seemed to click. That was around month eight and it is something that I will always remember," Elwood said.
Melia Piotrowski, another SPASH senior, is currently in Jogja, Indonesia.
"Through this experience I have met a lot of people that I will call friends and family forever. I can't thank my parents enough for this and also my exchange program, Rotary," Piotrowski said.
"My experience so far in Indonesia has been amazing. I've been here for almost three weeks and I can't wait to see more of this country.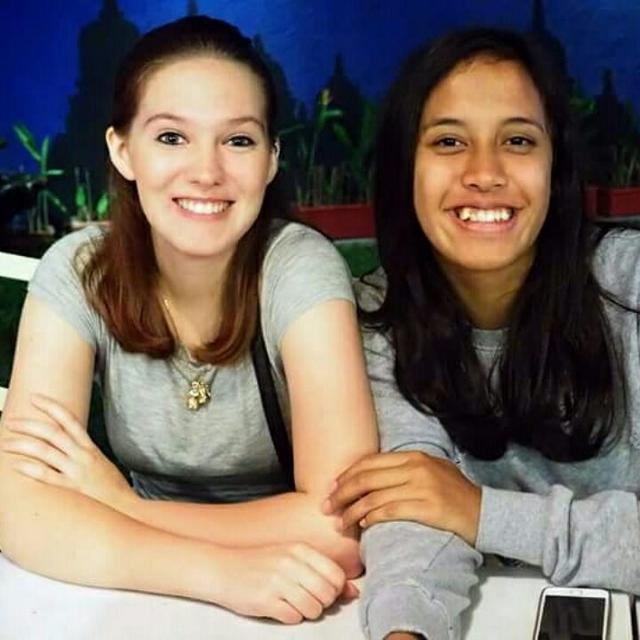 "Through my exchange I will have stayed with two host families. I attend SMK 3 Bantul SMSR which is a school for the arts. I learn different subjects such as batik, painting, Bahasa Indonesia, Bahasa English, drawing and sketching, and ceramics. Making new friends was amazing!
"One thing that's different also is that my school has uniforms. It's an experience I won't forget. I can now say that I have attended school on Saturday.
"They also drive on the other side of the road which I'm still getting used to. Some other things I'm trying to get used to is how many more people are here in Jogja compared to Stevens Point. In Jogja there are over three billion people living here.
"The time zone difference between the two cities is 12 hours which is crazy.
"At the end of the day I wouldn't change my decision of becoming a foreign exchange student. It's definitely opened new doors for my future," Piotrowski said.
Senior Abi Glaum, is currently living in Marsoulas, France.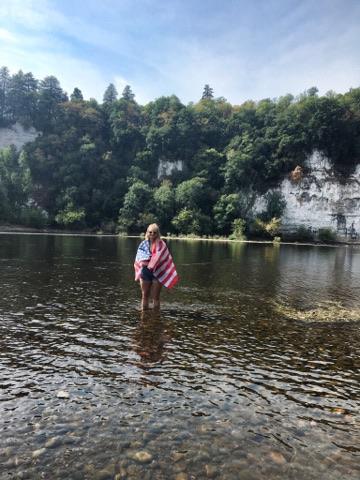 "I'm staying in Marsoulas right now, which is an hour away from Toulouse, the biggest city in the south and the fourth biggest city in France. In December I'll be changing families and moving closer to a city called St. Martory, a town of about 880 people. Then in March, I'll move to a family that's actually lives en le centre ville (downtown) of St. Martory. I go to school in a village called St. Gaudens, which has about 18,000 people and is about 30 minutes away.
"My experience so far has been a rollercoaster of emotions, but I expected that considering this is a pretty big change. It's tough and frustrating going somewhere brand new, with a different language and a surprisingly different culture. There are some days that I miss home an incredible amount, but those days are massively outnumbered by the days where I feel like I've lived here my whole life.
"I've only been here a month, but I've gotten good enough at French (almost purely by just being around the language) that I can joke with my friends from my class, and being an American gives you a good talking point with literally everyone.
"Everyone in my class helps me whenever I need it and if I'm ever having a really bad day, the other exchange students in France are a Facebook message away and we trust each other with everything. Even though there are some bumps in the road sometimes, this is a really amazing ride," said Glaum.
There are three organizations students can use to study abroad. American Field Service (AFS), Youth for Understanding (YFU) and Rotary Youth Exchange.
Applications for AFS and YFU are online. However, information about the Rotary Exchange, which is the cheapest option, is available from Jen Reis in the Counseling Office.
Each organization has a long application process. While students do have a say about where they want to study, many students will not get their first choice, maybe not even their second or third.
Studying abroad comes with a large price tag. Most trips cost anywhere between a few thousand dollars to tens of thousands of dollars. However, students can apply for scholarships to reduce the cost.