"Dude, she's just awesome"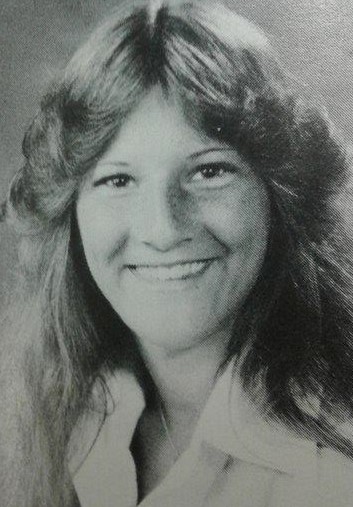 By CLAIRE GIESE
The Mirror reporter
Why is Brenda the most loved person at SPASH? What makes her stand out among all the other faculty? Is it her ability to remember everyone's name? Is it her smile? Cookies? We wanted to find out.
"Cookies" was the response that dominated from sophomores to seniors.
"She's got awesome cookies" were junior Nate Reinwand's words.
Junior Noah Tolbert said, "She offered me a free cookie for helping her pull out donuts, Dude she's just awesome."
Devin Lutovsky, a senior, stated, "She's so nice, she makes everyone feel happy and loved, you can't be mad after you see her."
"She gives us food and it tastes good" declared Tom Felt, a junior.
Sophomore Adam Gilmeister commented, "She's nice she knows everyone by name."
"She makes the best food and people like food," said senior Danny Cook.
This year Brenda was elected as Ma Homecoming the second year in a row. "I feel truly honored that I would get chosen for a second year in a row. I had some very deserving competition this year," Brenda said on being elected.
Brenda was born in Kansas but moved to Stevens Point when she was very young. She graduated in the SPASH class of 1980.  Her first job was at McDonald's. When she was younger she wanted to be a hair stylist.
Currently she is SPASH's favorite lunch lady.
What Brenda enjoys most of her job are her customers, the students. "Every day they're making my job a pleasure." She is motivated by being able to make people feel good with just with a smile and hello.
Brenda enjoys being outside although not in the winter, her absolute favorite is spending as much time as possible with family, eating out and vacationing.  She'll do anything that will get her family together.
Brenda's favorite color is green and although she loves all food, her favorite food is grapes and cheese (one bite of cheese, to two grapes). Her favorite movie is The Money Pit.  A sport she enjoys watching regularly is baseball, particularly the SPASH Panthers team; at the moment her favorite player is Mason King.   Out of everywhere she has traveled Europe (namely, Berlin, Germany and Amsterdam) is the most interesting place she has ever been.    She mentioned that if she could travel anywhere it would be "Heaven, but only long enough to talk to my parents, then I'd want to come back. I'm not done here yet."