FFA hosts party at Stevens Point Area Senior High
Kaitlyn Flanagan
THE MIRROR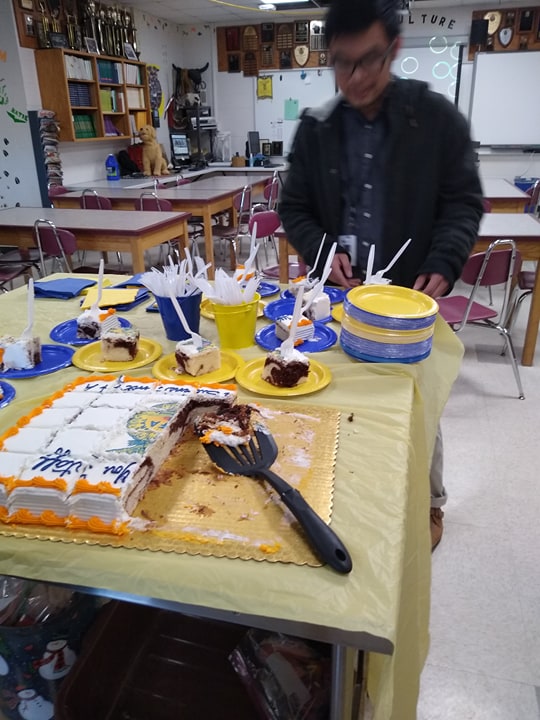 Future Farmers of America (FFA) advisors, officers, and members hosted a party at Stevens Point Area Senior High (SPASH)  Tuesday, Feb. 25 to showcase FFA and explain what they do.
The FFA Party was hosted in appreciation of SPASH teachers. It is known as the "teacher tea."
Ice cream, milk, and cake were served at the teacher tea.  Everyone watched a video that was put together by FFA explaining what they do.
"All the officers, including myself, explained what we liked about FFA," Emily Wallner said.
The event had a positive impact on everyone who attended and even had an impact on the FFA team themselves. It opened their eyes to see how much they really appreciate the teachers and how everyone comes to learn about FFA.
FFA started in 1939. They currently have 120 members between the senior high and both junior high schools.
The FFA team does a lot together including cleaning up highways, ringing bells for the Salvation Army, and a lot more activities. They also get to teach elementary school children about agriculture.
"I personally enjoy the state competitions. For example, the artwork people can do is so amazing," Wallner said.