The Green Circle and its Unique Impact on Our Community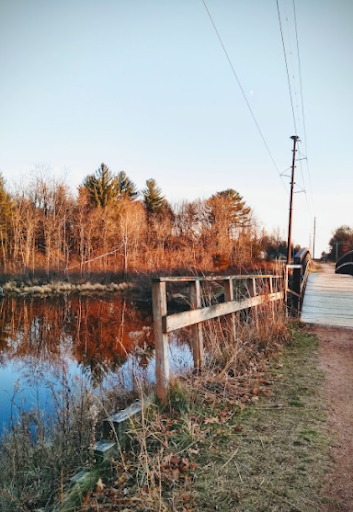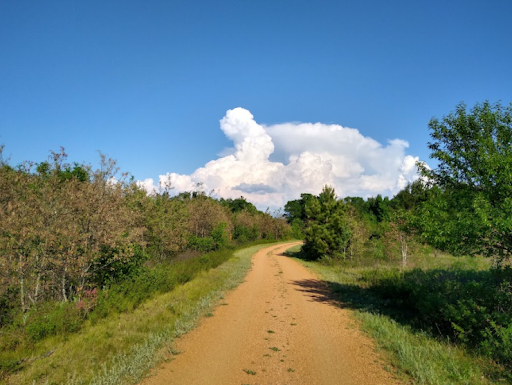 Imagine a loop – 27 miles long – consisting of gravel, pavement, and boardwalks surrounded by lush greenery, running past twisting sculptures, and along rushing waters and bubbling creeks; this is a trail that has been in our community for nearly 27 years and continues to be a unique and essential part of the culture in Stevens Point.
The Green Circle, as it was named, began construction in 1984. A man named John Jury, a now former Stevens Point Parks and Recreation Commission chair, came up with the idea of a trail encompassing the community after a visit to Fort Collins, CO, where he discovered a trail that connected the two major parks there. With the help of the community, and the Stevens Point Parks and Recreation Committee, the idea became a reality in June of 1996, when the 22 mile long trail was completed. The Green Circle has continued to be a defining feature in our city, but not everyone is aware of its size, or realizes the unique impact it has had on our community.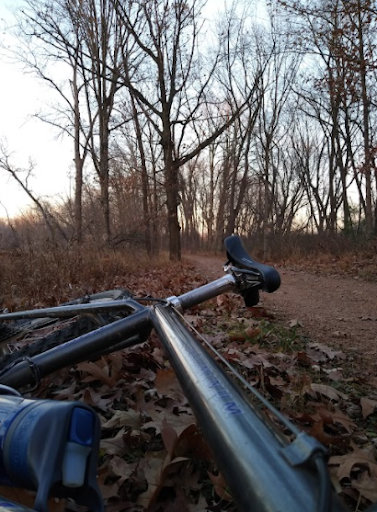 According to a trail user research report conducted by the University of Wisconsin – Stevens Point (UWSP) in 2015, an average of 200,000 people visit the green circle each year. The amount of annual trail users is nearly 8 times the population of Stevens Point alone. The trail brings in a large number of outside visitors, which has a positive impact on our local businesses. Of these trail users, 73% are cyclists. This percentage goes to show how the Green Circle has fueled the biking community in our city.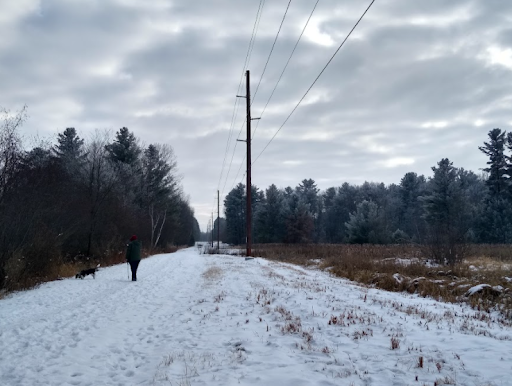 Bicycles are a huge part of the culture here in Stevens point, and in the 2011 Wisconsin Bicycling Benchmarking Report, The Bicycle Federation of Wisconsin stated that Stevens Point ranked higher than any other Wisconsin City in percentage of trips made by bicycle. In the same report, Stevens Point was ranked as a Silver level Bicycle Friendly Community.
The trail has also seen huge success during the COVID-19 pandemic. A more recent trail visitor use report published in January of last year by Quinn Brownell, a recent graduate of UWSP with a bachelor in science, shows a 63.7% increase in traffic on the trail from 2019 to 2020, and in the fourth quarter of both years, the traffic nearly doubled. This was a significant surge of users that occurred during the pandemic, when everyone was stuck inside and public activities were limited. The trail offered a safe and fun way to enjoy our city's green spaces and escape the house.
Some trail users like Bailey Feist, a junior attending Stevens Point Area Senior High (SPASH), have only just recently discovered the network of trails amidst the pandemic. "I honestly just thought it was an itty bitty section, definitely not as big as it is. I wish I would have known about it sooner, I think that would have been nice to utilize the trail more… It contributes a nice natural and physical aspect to the community. It helps people to be more physically active and enjoy the outdoors more." Bailey regularly uses the trail now,  going on bike rides about 3 or 4 times a month to enjoy the fresh air and freedom that it offers.
The Green Circle trail is a very special part of the community, and contributes to the unique atmosphere of Stevens Point just as its organic bakeries, small bicycle shops, and bustling farmers markets do. It provides a safe and healthy way to enjoy our city's beautiful green spaces all year round, and is easily accessible for anyone. Go for a walk, or a bike ride and appreciate the scenery. Enjoy a coffee by the river. Turn your device off and get out on the trail.  Let's make sure to make the most of this amazing treasure in our community.