Healthy food recipes
By HLEE YANG
The Mirror reporter
People want everything fast in the 21 century, including our foods. It first started with White Castle in the 1920s, but fast food chains have now become the biggest restaurants in American society, especially the McDonald's with a brand value of over $97 billion.
Fast food has become such a major part of today's society, but there are health-related concerns from overconsumption. A survey compiled by the National Center for Health Statistics shows that more than one in three adults consume fast food on a given day.
"The science behind fast foods is that fat, sugar, and salt and cheap ingredients and over years of eating such foods, our bodies tend to crave them," Kristen Lucas, Stevens Point Area Senior High (SPASH) family and consumer teacher, said.
Fast food is one of the leading causes of obesity in the United States and its effect on a person's body is far worse than imagined. Severe major health complications like heart diseases, fatty livers, arthritis, gallbladder disease, and joint disorders are some of the effects of the overconsumption of fast food.
Over 100 million people in the United States suffer from diabetes or pre-diabetes. "A majority of those with diabetes were not born with the disease," Lucas said. "That means, for the most part, Type II diabetes is preventable," she said.
There are healthier options when it comes to food. A  healthy diet doesn't necessarily mean just salad and veggies. Here are some simple healthier food recipes by Wellness Mama.
Bean-Free Chili is a simple, yet filling meal and it can be made as spicy (or not at all) as you like. Bean-Free Chili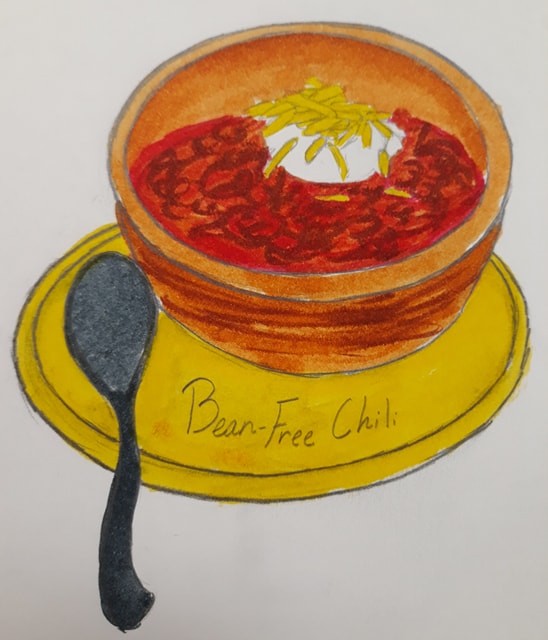 usually consists of a simple stew of ground meat, diced tomatoes, bell peppers, onions, and chili spices. It usually takes about half an hour to make and can be reheated and eaten the next day.  Bean-Free Chili is filled with protein, vegetables, and the perfect amount of spice.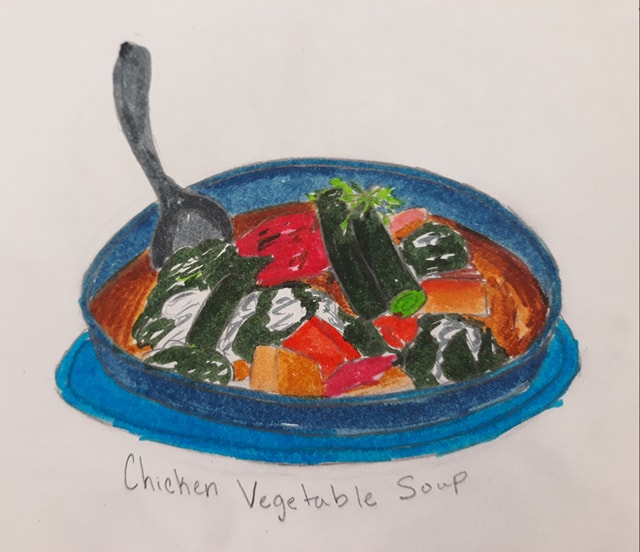 Chicken Vegetable Soup helps boost your immune system and is low glycemic while it is high in protein. Chicken Vegetable Soup is also gluten and dairy free. It only takes 15 minutes to prep and 30 minutes to cook and is a delicious and hearty warm soup packed with nutrients.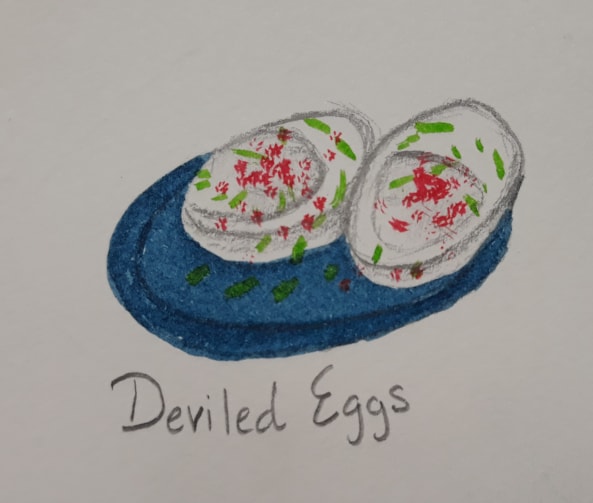 Deviled Eggs helps your brain, hormones, and body function properly as you age. Takes about 10 minutes to cook and depending on your choices, it takes around 30 minutes to prep. Deviled Eggs is great to bring to potlucks and gathers and is a delicious, healthy snack that's full of protein and healthy fats.
Illustrations by Hlee Yang