Career Center provides resources
By RACHEL PLACEWAY
The Mirror reporter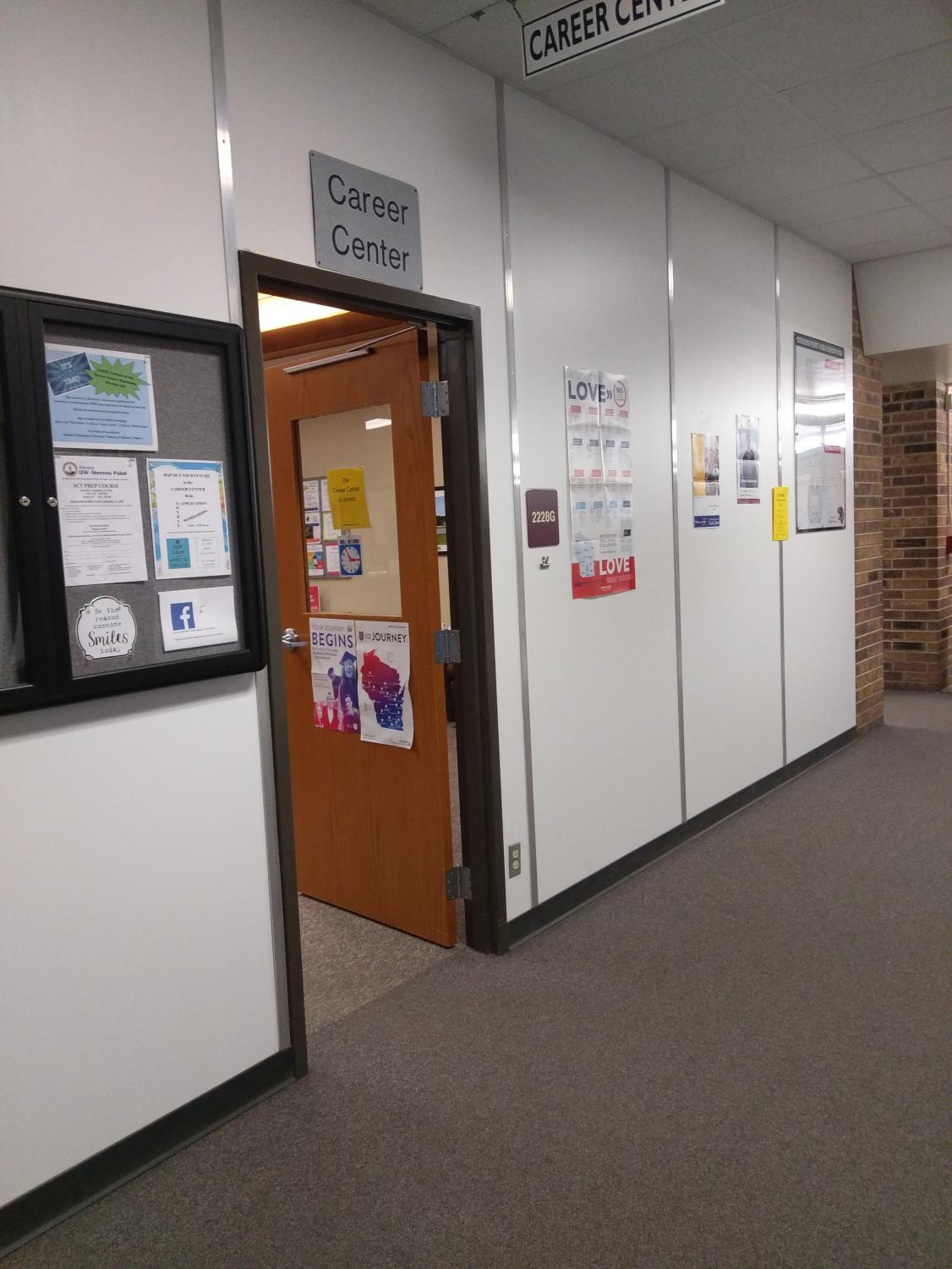 Planning for life after high school can be a stressful process. However, the SPASH Career Center is open from 7 a.m. to 3:15 p.m. every day of the week to assist students prepare for college and future careers.
The Career Center offers various options to inform students about their future such as youth apprenticeships, job shadows, college tours, and career conversations.
Whether students are thinking of continuing their education in college or putting their skills to work through an apprenticeship, the Career Center staff is always willing to help.
"The staff is very kind, caring, and helpful. They go the extra mile to prepare you for your future," student Elizabeth Wentzel said.
Contrary to what some people may think, the Career Center is available as a resource to all grade levels.
For students just starting the process of preparing for the future, the Career Center offers field trips to tour colleges, career conversations, and meetings with college representatives.
Career conversations are meetings with a local person in the business to talk about their career. These opportunities help students understand what type of education and skills they would need to pursue a career in a certain field.
Along with assisting students in exploring various colleges, the staff is available to help seniors through the application process and other aspects of enrolling in college.
Every Monday, the Career Center holds an application workshop where students can receive aid from admission counselors to finish their college application. Once more scholarship options are available, there will be scholarship workshops as well.
Students completing the Free Application for Federal Student Aid (FAFSA) can also receive assistance every Friday starting on Oct. 5. Parents are allowed to attend FAFSA Fridays as well.
Students undecided about continuing education after high school can visit the Career Center to explore different careers.
Youth apprenticeships are part of a unique program at SPASH. Students involved in youth apprenticeships receive class credit, a certificate once they have finished a certain number of hours, and are paid.
Job shadows are an option for students to discover what inspires them or what does not for a shorter time commitment. "This is the time in your lives to explore and see what's out there," staff member Jill Nemeth said.
Students can feel free to stop by the Career Center to see what type of opportunities are available.
"The atmosphere is really great and welcoming and filled with kind and caring people. Leaving, I felt better about how to proceed with planning for my future," student Kenzie Swinford said.