Inside the life of a varsity athlete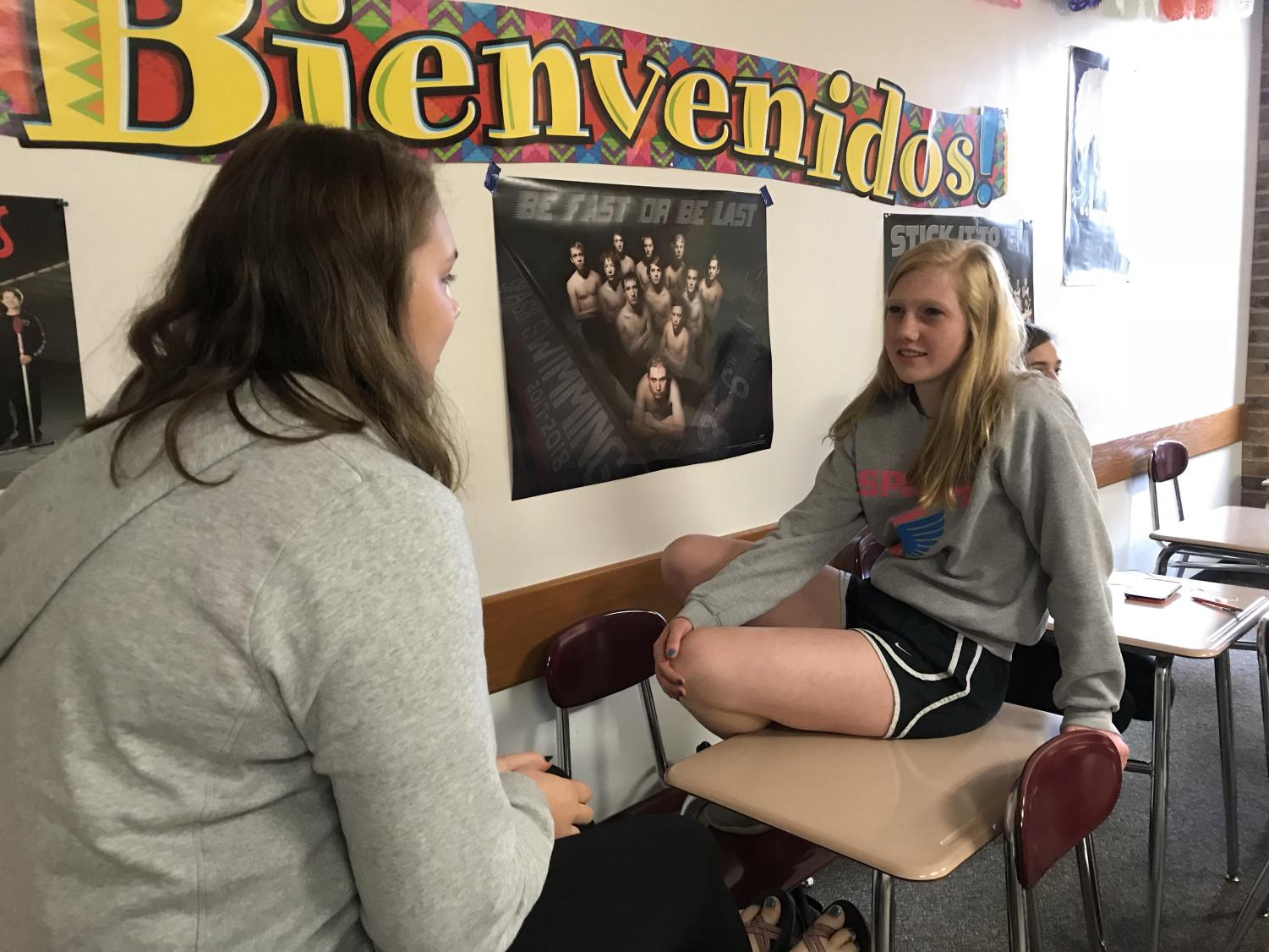 By ALYSSA SCHROEKENTHALER
The Mirror reporter
Varsity athletes are on varsity teams for a reason. Hard-work and determination are two of many factors that drive these individuals to success.
I sat down and chatted with Maddie Schneider, a junior who holds positions on the varsity team for cross country and track. I asked her some questions to get the scoop on her daily life, as well as input about her feelings on running.
How long have you been running?
Schneider: "I've been running since about fifth grade, around the time we would practice for the track meet in elementary school."
What got you into running and what do you love about it?
Schneider: "The track meet got me interested. We would have Running Club every day, so I started running a lot and really enjoyed it. I like that it's a fun team atmosphere with cross country. Running is also just really therapeutic for me."
What is your favorite distance for cross country?
Schneider: "I like running three or four miles, but all of our races are the same distance. They are 5Ks."
What is your favorite event in track?
Schneider: "My favorite is the 4×800 relay. The 800 is a fun distance for me and it's also fun to be in a relay."
On a typical day, what do you eat? Do you have any specific diet? What do your meals look like on meet days?
Schneider: "I eat breakfast first, usually just cereal, but on race days I'll eat a bagel, some eggs and a banana. During the day, I eat a granola bar either second or third hour. For lunch, I usually eat a sandwich or a wrap with some fruits and vegetables and sometimes a yogurt parfait. And then dinner, I just eat whatever we have that night."
Do you do anything during offseason to train?
Schneider: "In the summer we have a group called Summer Running. We meet every morning and go for a run, so it's really good training for cross country. During the winter, I run when I can. If I can't, then I do either swimming or biking."
Being a varsity athlete, that must come with a lot of pressure. Do you ever get nervous for meets? If so, how do you cope with those nerves?
Schneider: "I used to get really nervous before meets, but I think that I've done so many now, that I'm not as worried about it. I just think about the big picture and how if you have a bad race, there's always a next one and it's not what defines you. When you don't do as well as you want to, you can still move on."
Any tricks or habits you follow that help you?
Schneider: "I always try to push myself as much as I can. At practice, I'm always doing that extra little bit and I always do a lot of hip exercises to prevent injury."
What advice can you give people when it comes to being in varsity sports?
Schneider: "I'd say, not to take it for granted and try to enjoy it. If you're not enjoying a sport, then it's probably not really a great thing to be doing. Always work really hard, but if you don't have the success, then don't worry too much about it."
Do you see yourself continuing to run for college? How about the rest of your life? Schneider: "I don't know about college yet. It depends on what school I go to. Also, I've been injured a lot, so I don't know if I'm going to keep doing it. I definitely will keep running, like doing fun runs because I really enjoy it."