Hunting: The Backbone of The North American Model of Wildlife Conservation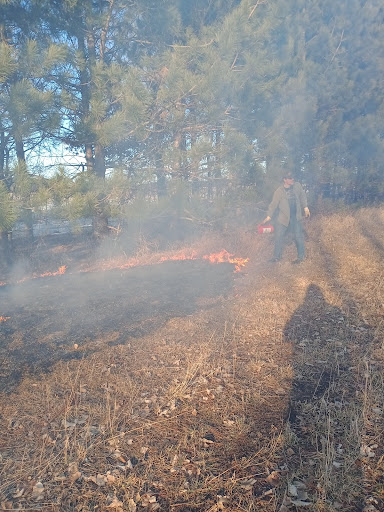 Whether you're in a Wisconsin deer stand watching over farm fields and forest, in North Dakota waiting for the migration of waterfowl, or even chasing Nebraskan rooster pheasants as the sun comes up; we all hunt because of our core values. We all have a reason, if not multiple reasons why we hunt. 
For many it's for food, according to a Responsive Management survey conducted in 2013, 35% of hunters are in it for the supply of meat. Followed by 31% for recreation, 21% to be with friends and family, 9% to be close to nature, and 1% of hunters surveyed want a trophy. Hunting is an important recreation activity and way of life because it helps manage our wildlife, it is a great source of food, and it improves your overall wellness. 
Economic Growth and Environmental Growth
The hunting industry is a huge industry providing great economic growth through commerce and employment. Managing our natural resources through hunting allows us to regulate population numbers which leads to healthier individuals. In 1937, the Pittmann-Robertson act was passed. The United States Fish and Wildlife Service quotes:
Through the Pittman-Robertson Act, hunters fund a range of conservation programs. The act sends revenue from an excise tax on firearms, ammunition, and other related equipment to state wildlife agencies to be used for wildlife conservation projects, hunter education, and outdoor recreation access. Through Pittman-Robertson, sportsmen and women have contributed more than $14 billion to conservation since 1937. These annual payments to state fish and wildlife agencies have resulted in the recovery of deer, turkeys, and many non-game species – with benefits to hunters and non-hunters alike.
Hunters and anglers are the backbone behind the North American Model of Wildlife Conservation. Hunting and fishing is extremely important for our wildlife and our land. The industry not only funds itself but it also provides Wisconsin with 34,000 jobs and it generates one billion dollars in salaries and wages. Hunting and fishing increases commerce with the retail of related items, people traveling for hunting trips, and tourism, which in turn helps the economy.
Hunters for Conservation
Not only does hunting improve the economy, but it also improves the land. With funds gained from acts like the Pittsman-Robertson and the Migratory Bird Hunting and Conservation Stamp Act we are able to fund conservation projects, hunting access, hunter's education, and many other supports. 
According to the Federal Fish and Wildlife Service, since the introduction of the Federal Duck Stamp in 1934, almost 6 million acres of habitat have been conserved because of the Duck Stamps alone. Whenever hunter's buy their license, that money goes to conservation and wildlife management. 
Also, many hunters participate in conservation organizations such as Ducks Unlimited, Pheasants Forever, and Trout Unlimited which are organizations that help support a cause which is based around conservation and habitat restoration. Steve Reinell, an author of many books and a hunter, says that hunters have a deeper understanding and connection with the wildlife and the land which is much deeper than any non-hunter. This proves that nobody cares more about the wildlife than outdoor enthusiasts and hunters.
There have been many situations where because of hunters efforts, we brought back wildlife species from near extinction. For example, the turkey population; back in the early 1900's, the wild turkey population dipped down to roughly 30,000 throughout the whole continent. But because of hunter's efforts they brought the population back up to 6-7 million according to the National Wild Turkey Federation. This success story can be seen throughout many wildlife species of North America including, Whitetail Deer, Gray Wolves, and even Elk. 
In 1907, the elk population diminished down to only 41,000 in North America, but through funds and support from outdoors enthusiasts the population now is up to 1 million and growing  honoring, Greg Wagner of the Nebraska Game and Park Commission. Without the support and the drive of hunters many species that we have now would be no more. 
As stated before, nobody cares more about the wildlife and the land than hunters do. In order to have a healthy wildlife population we need to have hunting and hunters to help support it. Without the efforts of conservationists and hunters many of our wildlife species would have been eliminated, which is supported by a quote from the United States Department of Interior in 2017. They comment:
After the extinction of the passenger pigeon and the near elimination of the bison and many migratory bird species in the early 1900s, Americans realized the impacts humans could have on wildlife. To ensure that there would be animals to hunt in the future, hunters began to support programs that helped maintain species populations and protected habitat for wildlife.
"As Pure as it Gets"
One of the number one reasons why people hunt and used to hunt is for food. Some people rely on the grocery store while others rely on hunting and fishing. Greg Wagner from Nebraska Game and Park Commission states, "Wild game meat is really as pure as it gets: no growth stimulants (hormones), no feed additives, no fences, no dyes, and no styrofoam and cellophane under the fluorescent lights of the supermarket." When you really consider it wild game meat is the purest meat out there. It's processed and cleaned by yourself from a naturally fed animal with an active lifestyle. 
Besides the greatly needed and appreciated agriculture, hunting and fishing has been the way of life for many Americans in the past to put food on the table. However, as we advance as a nation, we become lazier and many people think food comes from the grocery store or a greasy paper bag. Nowadays people also throw around the words "natural" and "organic", and nothing is more natural than processing your own game. Wild game meat has some huge health benefits too compared to store bought products. The USDA informs that wild meat products are higher in protein, iron, omega-3, and B vitamins. Most wild game is leaner meat and contains less cholesterol. 
"Cleanse Your Soul"
When out in the outdoors, hunters feel more at home. When out hunting in the wild, hunters feel closer to nature and they say it helps relieve stress. The great Fred Bear, a conservationist and hunter once said, "Immerse yourself in the outdoor experience. It will cleanse your soul and make you a better person." Fred Bear was an outstanding bowhunter and an inspiring conservationist. He understood the importance of hunting on the human soul while being an author and a businessman. 
People who hunt comment that it is stress relieving, almost therapeutic. Jim Wisinski, a farmer, father, and an outdoorsman since he could walk, would agree. He was raised in the Stevens Point area and like Fred Bear, loves to go bow hunting. When interviewed, he remarked that his main values of going hunting were based around just getting out in nature. Jim voiced, "Main values… just try to have fun or learn [or] teach something while you're out. Getting something is the least of my concerns, it was a bonus if it did happen." Other hunters like Jim also appreciate just getting out in nature and being with family. 
We Need Hunters
We all have our reasons why we hunt. Whether it's helping maintain our wildlife and our land, feeding our families, or feeding our soul we all go hunting for our reason. That reason is the source of what forms our traditions, these reasons bring our families and friends together and form our way of life.
Not only does the hunting industry supply our economy with commerce it also provides many with jobs and salaries. More importantly though, hunting allows food to be put on the table and conserves our natural resources for the future generations to experience. Hunting itself heals the soul by relieving stress and connecting us back to the land.  Hunting is a way of life, an important recreational activity that helps manage our wildlife, provide food and it improves your overall wellness; thus we need hunters.