Is our community a safe place to live?
Do you ever feel unsafe about where you live? Everyone has their different fears when it comes to walking by yourself at night or becoming a victim of any type of violent crime. Police officers try their best everyday to make sure that the people in their communities feel safe. Luckily, becoming a victim of violence in Central Wisconsin is very low, therefore making it a safe place to live.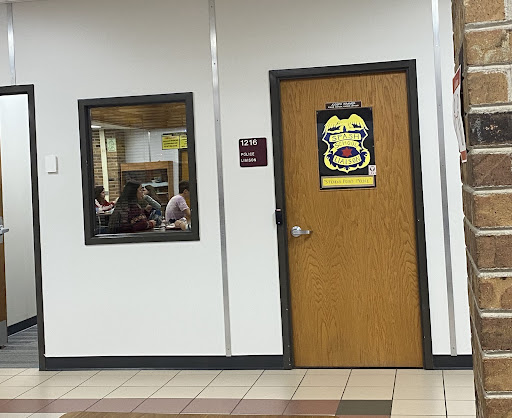 Crimes At SPASH
Crimes like theft and fights are some of the bigger crimes that happen at SPASH. Officer Kramer from SPASH says, "In SPASH, the top crimes are theft and fights/arguments, and in those fights people were hurt." The administration at SPASH try their best to make each student feel safe at school. 
SPASH Senior Ella Page agrees with administration to an extent. Ella says,  "I don't think SPASH is an unsafe place but I definitely don't feel the safest here. I do think that the staff here at SPASH do a good job of handling unsafe situations. They handle situations very well and try their best to make an unsafe situation as safe as possible." Ella believes that SPASH has a great group of staff members that try their best to diffuse unsafe situations, although she does believe that the student body does not create the safest  environment.  With that being said, SPASH has a good team of administrators that try to make unsafe situations into a better and safer situation for everyone to feel safe at SPASH. 
Crimes In Stevens Point 
Stevens Point is not a very high rated city for crime. In Fact, according to 24/7wallst, a financial news and opinion company, Stevens Point has a lower overall crime rate than the vast majority of all comparable size cities in Wisconsin. Folks living in Stevens Point don't have to worry as much about being or feeling unsafe because statistics show that Stevens Point is a low crime rated place. 
There are many factors and organizations  that come into play when keeping a community/city safe. In Stevens Point we have a City Council. The Stevens Point City Council's main job  is "to ensure the general welfare of the city and its residents" says City Council Member Ginger Keymer.  Ms. Keymer also states that,"Each city department from Fire, Parks, Police, Public Works, Transit, and Water/Sewer/Stormwater is dedicated to protect the health and safety of the city's residents." In the case of crimes and violence in the city of Stevens Point, the Police departments help protect the citizens and make sure that the people in the community are being safe.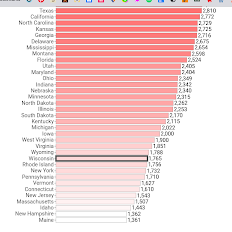 Crimes in Wisconsin
Wisconsin has always been a very safe place to live and many studies have proven it.  A graph shown by 24/7wallst, a financial news and opinion company, shows Wisconsin ranked 11th over all 50 states from highest to lowest crime rates; this being said, 11th over 50 states is very good! This information says  that Wisconsin is one of the lowest crime states. New Mexico, being the highest crime rated crime state, has 3,945 crimes per year whereas Wisconsin has 1,765 crimes per year. This means that New Mexico has 2,180 more crimes a year than the state of Wisconsin. This information helps enforce the fact that Wisconsin is a very safe state to be living based on crime rates. 
Many studies show that Stevens Point, WI is a very safe city to be living in. Stevens Point has many good reasons why it is considered one of the safest places in the state of Wisconsin to live. This being said, your likelihood of becoming a victim of a crime is very low in comparison to  other cities that are much higher in Wisconsin, like Milwaukee and Madison. However, there is not much to worry about in Stevens Point concerning crime.