What we know about Covid
Covid has ruined many students' high school experience. We were first put into quarantine right after spring break in March of 2020. We all thought YAY another week off school but we never ended up going back to finish. Our whole school year changed within a week. We went all virtual and things got hard. Even when we did go back to school there were so many rules; must wear a mask, must be over your nose, must be 6 feet apart, and must use hand sanitizer before and after every class. This caused students to rely on their phones and to not socialize as much as they used to. It also caused many to become depressed.
As we already know Covid-19 is a disease caused by a virus named SARS-CoV-2. The first case was discovered in December of 2019 in Wuhan, China. The first Covid-19 case in the U.S was first discovered January 20th, 2020 The CDC (Centers for Disease Control and Prevention) confirmed the first U.S. case in Washington state. The coronavirus causes cold-like symptoms and the effects can be mild to serious depending on the person. Many of the symptoms include fever or chills, shortness of breath, Fatigue, and new loss of taste or smell.
The new variant Omicron
First identified in Botswana and South Africa, this new variant of the coronavirus has brang concern among scientists and public health officials because of an unusually high number of mutations that have the potential to make the virus more transmittable and less open to existing vaccines. The variant has been identified in more than three dozen countries, according to the World Health Organization, on every continent except Antarctica. At the beginning of December, a California resident who returned home from South Africa was identified as the first American infected with Omicron, and officials have since detected the variant in several states including New York, Colorado, Nebraska, Minnesota and Hawaii. According to CBS News so far, a handful of known cases in the U.S. have been reported by health officials as mild in vaccinated people. The Centers for Disease Control and Prevention warned recently that the percentage of coronavirus cases in the United States caused by the Omicron variant had increased sharply and might cause a significant surge in infections as soon as next month. This reflects a similar pattern across the country: the average of new cases a day has jumped to more than 120,000, a 40 percent increase from two weeks ago, according to a New York Times database.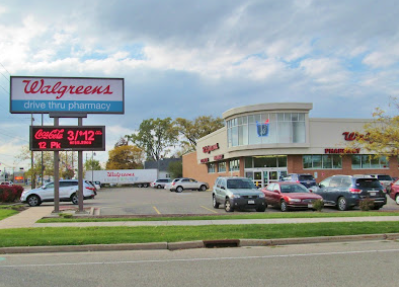 How we can prevent the spread
Vaccines are expected to provide some protection against Omicron because they stimulate not only antibodies but other immune cells that attack virus-infected cells. While we don't know when or if Omicron will become the dominant strain in the US, having the additional booster shots offer one benefit for now. 
The good news is that all three vaccines approved for the United States so far appear to be highly effective at preventing serious illness, and hospitalization or death from Covid-19. According to Yale medicine, Because the studies of these vaccines were conducted at different times, it's tough to compare efficacy rates. Not only were the trials designed differently, but the virus itself has changed since the first studies were conducted. Even if you have a preference for which vaccine you want, public health experts encourage you to take the shot that is first available to you. There is no known information about how the U.S is or isn't where it's supposed to be with the vaccines. Now they are allowing children ages 5 through 11 to get vaccinated with Pfizer-BioNTech according to the CDC this is one step closer to the U.S reaching it's vaccination goal. 
Wisconsin Update
Currently in Wisconsin 3.51M people are fully vaccinated and in Portage County, WI 37,333 people are fully vaccinated. That's about 57% of Portage County's population and 60% of Wisconsin's population. Wisconsin's hospitals are increasingly overwhelmed with COVID-19 patients struck by an earlier variant known as Delta. More than three months after the latest wave of the pandemic hit the state, average daily case counts, hospitalizations and deaths are continuing to grow, and the number of Covid patients needing a ventilator is reaching an all time high in Wisconsin. Wisconsin Department of Health Services data shows unvaccinated people are at much higher risk of being hospitalized and dying from COVID-19, and public health officials are requesting Wisconsinites to get vaccinated and and they are also asking adults over the age of 18 to get a booster shot which requires you to have been vaccinated for at least 6 months prior to your last shot.
With all this known information Covid is definitely not what we expected it to be at this point. Covid has gotten worse and we don't know when it'll end but hopefully it'll be soon, so that seniors last year at SPASH could actually be normal.