Automotive Maintenance: A Dying Act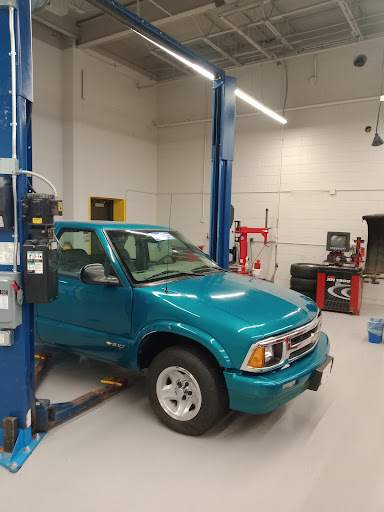 Sixty eight percent of cars in America have at least one thing wrong with them, according to a survey conducted by Cooper Tires. Also, only thirty three percent of Americans are confident that they can do an oil change. As we advance as a nation, the need and the ability to work on vehicles decrease due to needing a computer or special equipment to do certain tasks. Although there are still certain things that people should be able to do regardless of your availability to tools and equipment. Some people learn from holding the flashlight for their dad, others from youtube, and others from automotive classes in highschool. 
At Stevens Point Area Senior High School, Students have a requirement to take .5 credits of a Career and Technical Education course in order to graduate. But no certain courses are required or even recommended. An automotive course should be required in order to better educate the students on maintaining their vehicles and keeping them in safe working order.
 Unaware and Don't Know How
Having an automotive class requirement will help educate students on basic car maintenance because not many people know how or are aware of it. After talking with the automotive instructor at SPASH, Mr. Spencer explains that, "I find that over half of my students have never touched a wrench or worked on anything mechanical." Many students are unaware of automotive maintenance but, Mr. Spencer adds that he appreciates and likes to see new students that don't know anything about it because they are eager to learn. 
Before teaching students, Mr. Spencer spent 10 years in the automotive industry working on vehicles. "Out in the automotive field we oftentimes had vehicles coming in with no oil on the dipstick – this tells me that as a society we are simply not checking our fluid levels." The main reason for this is that people are unaware of what needs to be done with their car or truck. 
People not knowing how to check their fluid levels in their vehicle for things like coolant, oil, or transmission fluid is very concerning. Not doing these basic maintenance practices can cause bigger problems down the road which could cost you a lot of money or your life. The Ohio State Highway Patrol has found that just in Ohio, there were 6,400 car accidents between 2017 and 2019 because of poor vehicle maintenance. 31 out of the 6,400 accidents, there were 35 people killed, the main cause being bald tires and brake failures. Teaching students on how to do things like checking fluids or how to change a tire should be a required topic. 
For Your Safety
An automotive course being taught for all students would help keep the students' cars in good and safe condition. When a car is not maintained properly, that's when problems happen. Studies done by the National Highway Traffic Safety Administration proved that 45,000 car accidents a year are due to cars being improperly maintained. That is a lot of preventable accidents if only people kept up on the main maintenance issues of a car. 
What are some of the most important maintenance issues? Personal Injury Attorney, Craig Swapp comments that most of these accidents come from improperly inflated tires. Worn out tires, and past due oil changes. Keeping up on the maintenance of your vehicle is crucial to keep yourself safe while on the road, thus having a required automotive class is a must. Mr. Spencer elaborates on how a required course would be great. "We would go through basic oil changes, checking fluid levels, checking tire pressures and putting on a spare tire." He believes that everyone should be able to check and change oil, check fluid levels, change a spare tire, and check tire pressure. 
Why don't we?
Although having a required automotive course would be extremely beneficial for the students, we have the support from the technical education instructor, yet we still don't require it. Why don't we? 
It all goes back to all the requirements that are already in place to graduate. Mr. Spencer believes that students already have a lot of requirements as is to graduate and adding on one more thing could be too much. But Riley Harlen, a senior at SPASH, says, "There is a lot of open space in my schedule and it was hard to fill in with the requirements of 5 credits Senior year." Thus having a .5 credit of automotive education wouldn't be a bother and would do more good than bad.
Automotive Education is a Must
With the alarming statistics of only 37% of Americans being able to change a fuse and only 39% being able to confidently change a flat tire, automotive education is a must. Having students being taught automotive maintenance, would help them be aware and knowledgeable of what needs to be done with their vehicles. Furthermore, it would help keep the students' vehicles in good and safe condition. So, an automotive maintenance basics should be a required course to help educate people on maintenance for their vehicles to keep their car in working order.