Cold War: The Revival of Black Ops?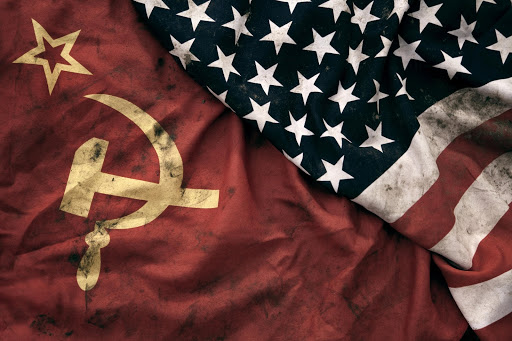 Activision released their newest game; Call of Duty Black ops: Cold war, early November 2020. The game instantly was criticized by many worldwide, as the previous game in the series was a huge failure with very little copies purchased worldwide compared to their other games, with some going as far as calling it the death of the well-loved Black Ops series. Today I'm telling you my rating of the three game modes in Call of Duty  Black Ops: Cold War.
Cold War comes historically after Black Ops 2 With actual historical events being put into the campaign of the game. While not all criticizations are positive, you cannot deny the attention to detail that they put into these events. In my game play the use of actual events definitely added to the immersion where the game mixed with reality and I could actually imagine the event I was seeing on-screen happening in the situation that I learned about in social studies. While some aspects were obviously modernized I still felt they were accurate within the game's sake. Running at mid-tier specs I had no complaints about the campaign except maybe that it was pretty short I would love to see more added to it in the future if that's a possibility but all in all it was pretty good.
The next game-mode I explored was multiplayer, where I learned very fast that this wasn't like my other Call of Duty games. It was very fast-paced and a very different feel than modern warfare, but also not feeling completely foreign. While I adapted to the game-mode quickly it's still irritating to get one shot from across the map when you can't even see the guy through a corn stalk or when you're just trying to get your power ups but get eliminated every time you spawn in. some games are better than others though so I can't rate it horribly. You can definitely feel the difference between console and computer players with many having evident signs of what  they're using to play. Another personal complaint about multiplayer is that nobody ever wants to be the Russian team; they always want to be the American Heroes winning the Cold War so when you spawn in the Russian side there's instantly a disadvantage in morale. After a good few hours of playing multiplayer I have to say when I can actually survive longer than 5 minutes I have a pretty fun time but sometimes team balancing based on skill level really screws you over from the beginning. ("The Game was Rigged from the start" – Fallout New Vegas)
All in all multiplayer is pretty fun as long as you can adapt to the gameplay, it isn't for everybody but as somebody who loves a wide variety of games I'm not too bothered by this change. Definitely give it a shot but be warned it might not be for you.
 As I was scared about the last Black Ops game's zombies I was hesitant to touch the one on Cold War, but when I clicked in and saw that I could use the guns that I leveled up from multiplayer, it instantly struck my attention. The game uses a clever weapon damage system to make your starting out weapon not too strong, it definitely speeds up the normal slow few first rounds zombies game, which I didn't even realize we're bothersome until they weren't a problem anymore. As a longtime zombies fan I had to admit I was conflicted at first, the game's zombies  felt very different from any other zombie game I've played on Treyarch's platform, but as I spend time playing I realized after turning off the health bars and the damage numbers (there just aren't for me)  I was having a pretty good time. This game really helped me realize that zombies didn't have to always be the same thing to be fun and the changing mechanics  felt fluid and easy to learn after a few games.  Even if it doesn't bring back the nostalgia like BO2 zombies  the game is wildly fun with friends and leaves me waiting for another map. I really hope the rest of the maps aren't  remakes like the  first, the choice of Nacht Der Untoten is familiar to zombies fans, and at least helped me feel a bit more at ease within the game. I spent hours playing solo and multiplayer with friends on Discord even if they weren't on a computer which was amazingly inclusive for all of my friends that didn't have a gaming PC like I do.  I highly recommend the zombies in this game,  while it might not feel super comfortable for your first  few rounds a lot of my friends who didn't like zombies previously are now drawn in and asked me to play even when they wouldn't in the previous Black Ops games. Definitely worth a try. 
 The goal of my review is to give you thoughts on a gamer's perspective, as someone who is skeptical of new games as they've been decreasing  in quality  I always find a recommendation from a friend or someone who I know enjoys the same content I do to be very helpful in the search of new games. Call of Duty Black Ops Cold War would probably be rated 8 out of 10 for my  review as  I enjoyed the zombies, I was very disappointed  in  how short the campaign was  and the skill balancing \team balancing needs to get fixed in multiplayer pronto.  Whereas this is just my review,  I encourage anyone who read this in its entirety to go check out more reviews of the game, and maybe I'll see you online.