"Rebecca" Review: Passable Film of The Year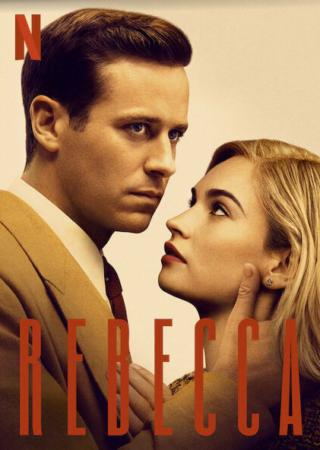 It wasn't that bad if that's what you're wondering and could be a good flick to kill some time with, but it's no Oscar contender. Over the weekend, I decided to dive into some Netflix originals, although the irony is in that the recent film Rebecca is already the second adaptation. Just basing the film off of its trailer, it seems to be another eloquent love story that quickly transitions into a psychological suspense. It's quite the star studded cast, and the previous adaptation directed by Alfred Hitchcock, who was renowned for this genre, won him his only Academy Award for best picture. So of course there were high expectations to live up to. 
Unfortunately, those big shoes were not filled. This contemporary adaptation of "Rebecca" directed by Ben Wheatley, based on the novel by Daphne du Maurier, could be compared to a large mansion with absolutely nothing inside. Aside from the flashy costume design and cinematography, this rendition has no new insight to offer and lacks any depth beyond plot. 
Due to the film being largely driven by plot, the beginning was a big push for a romantic feel to build the protagonists Maxim de Winter, played by Armie Hammer, and the young woman he meets, who is only ever referred to as Mrs. de Winter, played by Lily James. There are many misleading themes introduced in the beginning such as memory. As the two grow intimate within the first ten minutes of screen time, Mrs. de Winter expresses her idea of opening a memory the way of opening a scent. There definitely was supposed to be a recurring motif of reliving memory, but there are just too many plot points and it's eventually dropped.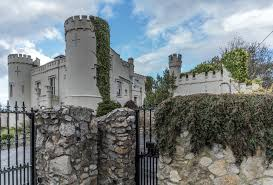 James' character becomes Mrs. de Winter after a few weeks of knowing Maxim as she worked as a "lady's companion" for a snotty employer, Mrs. Van Hopper. Maxim takes his new bride to back Manderly, his ancestral home, where Mrs. de Winter soon finds herself trying to fill the void of her predecessor whose name was Rebecca. Rebecca's presence is constantly looming over the mansion and Mrs. de Winter, as the housekeeper Mrs. Danvers, played by Kristen Scott Thomas, persistently gaslights Mrs. de Winter. Mrs. Danvers continuously reminds the new Mrs. de Winter that she is no competition for the spirited and beautiful Rebecca. Maxim refuses to speak of his first wife's death, which only enhances Mrs. de Winter's insecurities and the hostility towards her by Mrs. Danvers.
Du Maurier's novel was quite renowned and this film was definitely more truthful than Hitchock's, but the execution just didn't quite hit the mark. Any character development or motifs are buried by constant twists and piling plot points. Ultimately, this 2020 interpretation was not needed despite its attempt to bring forth narrative themes that align with the contemporary world.