Your local booktopia
Wyatt Cornell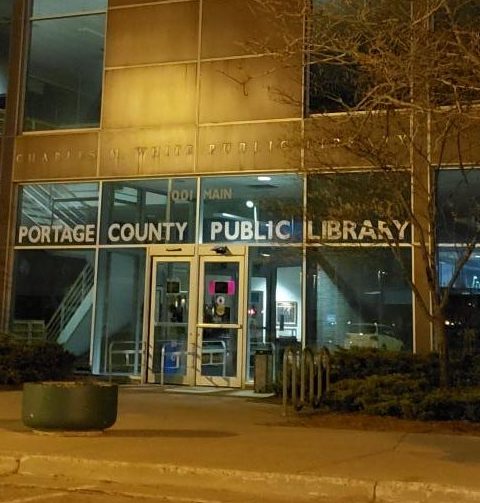 THE MIRROR
Do you happen to be in the midst of a state-wide shutdown? A shutdown in which you aren't allowed to leave your home unless absolutely necessary and have to stay six feet away from people when you do? Are you feeling like you have been cut off from getting your usual reading materials? Then let me tell you about how the Portage County Library has adapted its system to allow you access to the same materials that you used to get.
If you love to read or learn, through The Portage County Public Library system, you have access to over 800,000 books you can check out for free. All you need is a library card.
They have books ranging from fiction to non-fiction all the way to audiobooks, newspapers and magazines. You can also find CDs, DVDs and a variety of other things.
I was assigned to read a book for my People in Literature class, and I did not relish the idea of having to read an entire book on my laptop. I did some online research, and discovered that the Stevens Point library, part of the Portage County Public Library system, was now doing curbside pickup on books!
Their website had some information regarding the check-out procedure, and I placed a hold on the book I needed through LINKcat, a shared catalog for several libraries in Wisconsin. All I needed to place the hold was my library card number and my PIN. There was also a local number to call, so I called it and left a message.
A while later, a very helpful employee called me back and assisted me in getting the book I needed. The library website stated they could get you a book just by telling staff the genre you liked, so I also requested a newer novel from any popular author. After a couple of follow up questions, he said that he would find me something good.
He explained that there were pickup times scheduled every 10 minutes from 10 a.m. until 2 p.m. and gave me some options for the next day that would work for me. I selected my time, gave him the color and make of my car, and then simply showed up at my designated time in the parking lot in the back of the building. There were cones set up so I could easily recognize what to do when I got there. One of the library staff asked for my name, gave me a bag that had my books in it, and I was off without having to get out of the car!
Overall, I was very happy with my experience and definitely recommend it to anyone who enjoys reading.