Local favorite ice cream store opening March 6
Noah Viegut
THE MIRROR
Belts', a local ice cream store on 2140 Division St, Stevens Point, is reopening for the season on March 6. They are entering their 40th season as an ice cream giant.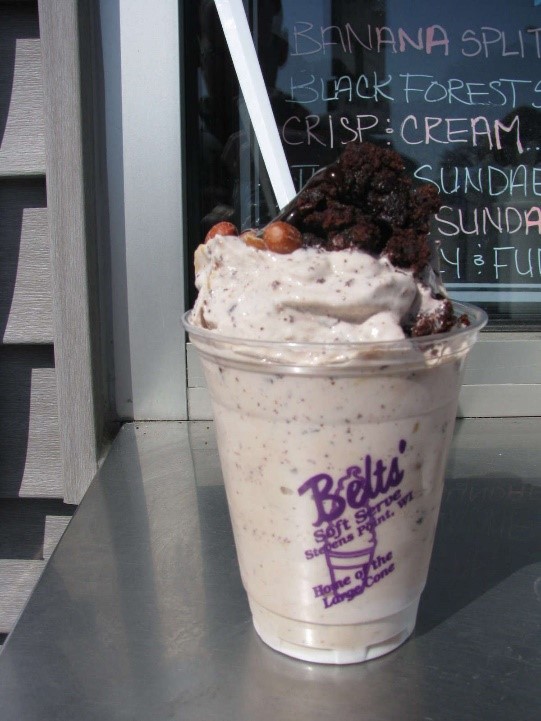 Belts' closes for the winter every year and opens in early March. As opening day nears everyone plans when they will get their first taste of Belts' ice cream.
Belts' is known for delicious ice cream in large quantities at low prices. They are a favorite for all ages but are most popular with high school students.
On opening day there are usually one or two crazy people to camp outside Belts' to be the first to get their ice cream and no matter the weather there will always be a long line when Belts' opens.
Autumn Aherns, an employee of Belts' and a student of Stevens Point Area Senior High (SPASH), said people like to come to Belts' because "it's an open environment and all of our workers are friendly and we serve ice cream."
Some of the items on the menu are hard to find at any other ice cream store. They offer a unique flavor of the day along with cones, flurries smoothies and sundaes. They offer these items in four different sizes, the largest being over a foot of ice cream on top of a cone or in a cup, and free pup cups for dogs.  "My favorite item is the cookie dough Oreo flurry," Aherns said.
Belts' hires many high school and college students to work in the ice cream shop. They hire people 16 years or older with a good attitude. Aherns, who has been working there for over a year, said, "I love working there."