A book lover's escape
Mazie Maluka
THE MIRROR
Despite only being hidden behind Carl D's Soft Serve and Gourmet Popcorn on Strongs Avenue, Blue Moon Books and Antiques is fairly unknown to many Stevens Point residences. Blue Moon Books and Antiques is the last book store left in town.
Steve Kirschling opened his store in 2001 with the intent of nurturing his love of reading. He is currently the last bookstore open in Stevens Point. He highly values the customer. His mentality is to "Enjoy the customers and people you meet. There is something new to learn from each customer."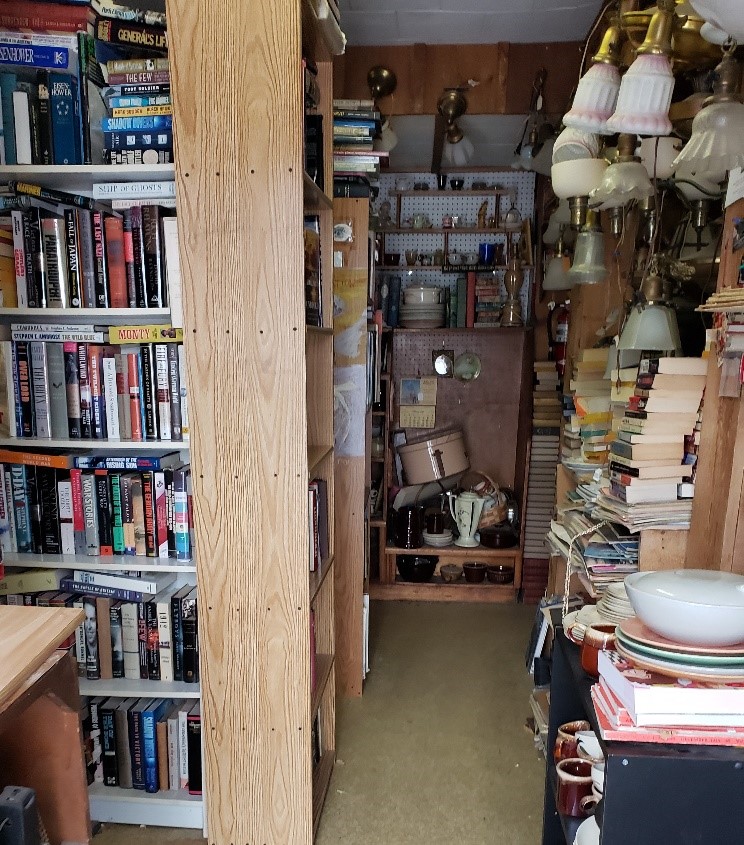 As a local business Kirschling is more invested in the well-being of our community than larger companies. Kirschling works with other local book-related organizations like the Stevens Point Area Retired Teachers' Association's (SPARTA) annual book sale.
Be warned it is extremely easy to get sucked into shelf after shelf of books. The store is set up wonderfully for meandering.
It is easy to see the appeal this store has for book lovers, but for a common shopper, this store has something for every shopper. Kirschling's store also buys books back for instore credit or money directly. This service helps to make purchasing books reasonable for buyers of all backgrounds.
Kirschling is a knowledgeable store owner and if a customer has any trouble finding a title he can easily assist the shopper, in almost every instance. Kirschling offers a wide variety of titles. On the store website, they estimate that they have 55,000 books currently available for sale.
They also offer rare copies of books and out of print titles that other stores no longer carry. In the age of online shopping, it is fascinating to see Kirschling offer a service that most online stores simply can not.
The store is open Tuesday through Friday from 11 a.m. to 5 p.m. It is also open Saturday from 10 a.m. to 5 p.m. There's no need to worry about this store closing anytime soon. "I never even think about retirement. As long as I can be active and be successful, I'm happy with what I'm doing now."